EspañolReporters Without Borders (RSF), a nonprofit that promotes freedom of the press and of information, has denounced legal harassment of 36 news professionals in Honduras. They face charges of "inciting protests and undermining the internal security of the state," according to a press release that came out on Tuesday.
#Honduras – Judicial harassment of journalists and social communicators http://t.co/uMyqFgJvm5

— RSF (@RSF_inter) July 22, 2014
RSF believes they are being prosecuted for giving a voice to minorities and reporting on subjects the authorities want to remain hidden, such as corruption scandals and other controversial subjects.
Among those facing charges are members of the Honduran Civic Council of Popular and Indigenous Organizations (COPINH), Progress Radio journalist Albertina Manueles Pérez, and a number of correspondents of COPINH-affiliated community radio stations.
"This judicial harassment of 'social communicators' and civil society organizations is indicative of a desire on the part of the authorities to restrict free speech," said Camille Soulier, head of RSF's Americas Desk. "We call for the withdrawal of all the charges in this case," she added.
The same day RSF spoke out against the freedom of speech violations, journalist Jeovanny Castro was robbed and kidnapped near his work at Channel 51's facilities.
"I'm okay, a little nervous about what happened, that's all. I was abducted as I was arriving at Channel 51. They took everything; they stole my car and the television equipment we were going to use for production," Castro said to Honduran Radio Station HRN.
RSF have also noted that the case against the COPINH group comes amid this week's abduction and murder of Honduran television journalist Herlyn Espinal.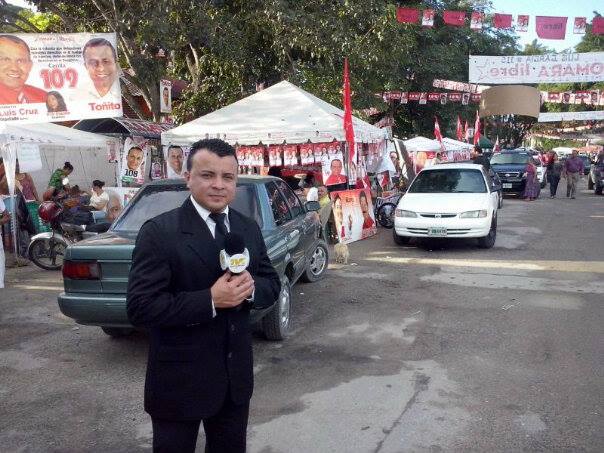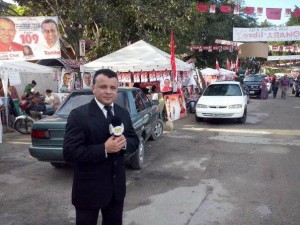 The Committee for Free Expression (C-Libre) notes that 37 media workers have been killed in the Central American country over the last 15 years — although that may not be out of the ordinary in such a violent nation.
"Reporters Without Borders urges the authorities to do everything possible to shed light on Espinal's murder," stated Soulier.
"A thorough, independent investigation must be carried out as quickly as possible, as it should with all the other media workers murdered in Honduras," concludes RSF's Soulier.
Honduras is ranked 129th out of 180 countries in the 2014 Reporters Without Borders Press Freedom Index.
Source: Latin American Herald Tribune, El Heraldo.