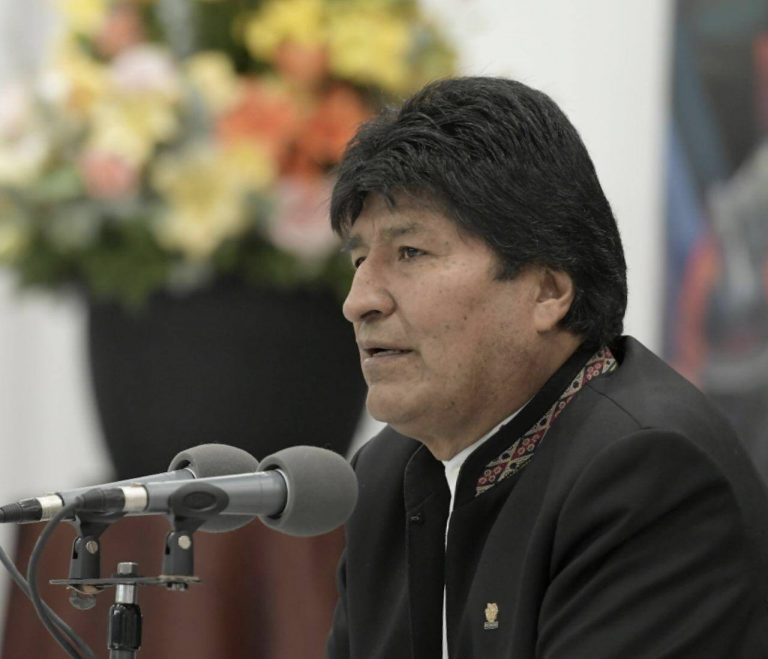 Spanish – The return of leftist leader Evo Morales to Bolivian soil is a fact. The presidential victory of Luis Arce, who is a member of the Movement Towards Socialism (MAS), opens a series of doors for him that will be condensed into a first objective: the end of his exile in Argentina.
There is a route to seal this trip that will return him to the territory wrapped in a so-called "bath of popularity." According to El País, Morales is reportedly focusing on the paraphernalia that will be developed to receive him.
The trip begins on November 9, the elected senator Andrónico Rodríguez informed. One day after Arce takes office as Bolivia's president. From that moment on, Morales begins his route through the Andean country, which he will carry out by land crossing the Argentine border.
Morales' trip is already shown as a propaganda maneuver, making way for a strong ideological charge, especially regarding the route and the date of his return. Initially, the trip will take place through several towns in southern Bolivia, a journey that will last two days, and he will reach the coca-growing area of Cochabamba on November 11.
Both the province and the date mark a milestone in the history of Morales. It was on November 11, 2019, that a Mexican plane picked him up to take him into exile, where he remains – expectant, anxious, and perhaps a little impatient – until the date agreed upon with the other heads of the party.
The ghost of Evo Morales in the election of Luis Arce
The return of a member of the MAS party to power highlights several aspects worthy of mention. The first and most preponderant is the return of the image of Evo Morales as a co-protagonist of his party's victory.
The second comes from the Bolivian Justice and the actions that have shown him to be closer to the new executive. For example, just one week after the elections, a court decided to annul a warrant for Morales' arrest.
The crimes annulled were terrorism and sedition. These denunciations were filed by the Ministry of Government of Bolivia in November 2019. At that time, Evo Morales was in Mexico before leaving for Argentina.
Luis Arce has tried to distance himself from Evo Morales in terms of the possibility of integrating him into his government. However, the political affinity between both leaders, as well as the gestures of the former president with regimes such as the Venezuelan one, is setting off alarm bells in Latin America about this new breath of air that the left is taking in the territory and how the figure of one of the main allies of Hugo Chávez and Nicolás Maduro can return to the political game.