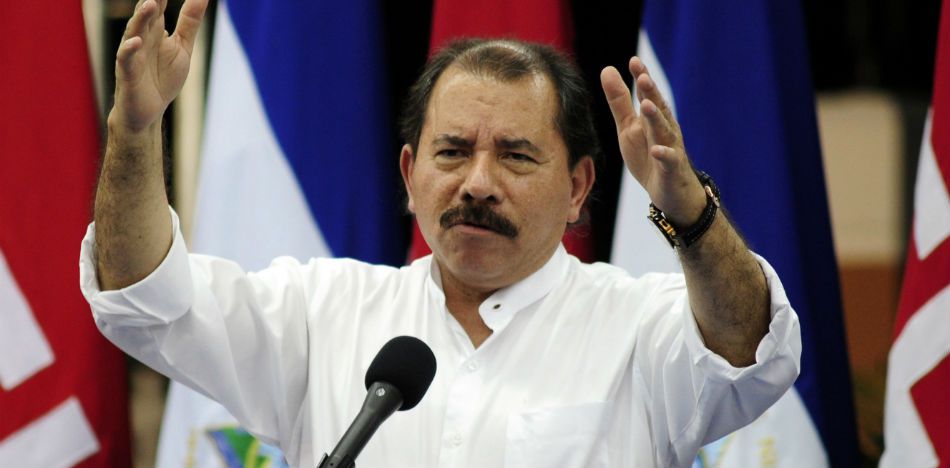 Spanish – Daniel Ortega doesn't know how to smile. It's hard for him, and it shows. He barely nods with his mustache and looks. He's introverted and airtight. He doesn't like mass baths or to discharge a verb in public. But so, with his mismanaged personality and at 75 years of age, he aspires to a fourth term in Nicaragua to complete two decades in power.
"He is a dictator and intends to impose his reelection by leading a totalitarian regime in a country where he has destroyed democratic institutions. That is his new farce," says the former vice-chancellor of the Central American country, José Pallais, in an interview with the PanAm Post.
Three times in the presidency does not seem enough for the ex-guerrilla man who "abandoned -if he had any- the Sandinista ideal and no longer has an ideological basis for transformation. What exists is a government taking maximum advantage of capitalist rules to enrich itself. He controls all the powers of the State: the Army, the police, everything is subject to his and his wife's will," assures the member of the opposition Civic Alliance for Justice and Democracy.
He denounces that "constitutional guarantees are de facto suspended." However, the opposition makes his way easy. This is what the former chancellor admits. And this is because the opposing political forces "have not yet been united, and there is still a shortage of actors to join them. This prevents the electoral reform, which is indispensable, from succeeding.
The same formula as Maduro
Ortega is the Maduro of Nicaragua. "It is the same model directed from Cuba that has been imposed in Venezuela and Nicaragua with the same practices. Ortega- just like Maduro- has excluded the opposition. He doesn't let them travel on the roads, they don't have the right to assemble, and some leaders can't leave their homes. It is a control of dissidence similar to the Cuban one," points out former diplomat José Pallais.
Human Rights Watch condemns Ortega for the "serious human rights violations" and for continuing to "crack down on dissident, arbitrarily detaining protesters, journalists, and human rights defenders."
Between hunger and death
Poverty benefits Ortega, stresses the former chancellor. "Through populism, he controls the people, and with minimal subsistence support, he increases their capacity to control and thus their enrichment. He is one of the richest men in Central America right now and has taken over the country's main industries and businesses. He wants to remain in power so that, from power, he can feed the family fortune and drive a dynasty."
His summary of the Ortega administration is shared by American Erik Flakoll. For him, "Daniel has been transformed into a power-hungry, corrupt man." According to the BBC, "there is no control over public finances" and there is concern about "the lack of transparency" in the acquisition of media to establish an oligopoly.
For organizations such as Alnavio, "the regime of Daniel Ortega implanted a conception of dynastic power," considering that the one appointed to succeed him would be his wife and vice president, Rosario Murillo. Thus Ortega would follow in the footsteps of the Somoza clan who gave three successive dictators to the country, Peronism in Argentina, where María Estela Martínez (better known as Isabel Perón) substituted Juan Domingo Perón in power, and Castroism in Cuba, where Raúl Castro inherited power from Fidel Castro.
No clean elections in sight
There is also concern about the delay in convening the elections established by the Constitution to be held in November of this year. Pallais attributes the delay to the change of command in the United States that would be evaluated by Ortega in order not to risk his position because "as long as he does not have the international scenario clear, he is not going to move."
And so it has been. Neither the deaths in his long administration that "speak for themselves" as a sign that "his 14 years have been marked by blood, first of peasants and then of civil resistance" have dithered him nor the accusations of crimes against humanity.
An "international aid" is the only way Pallais sees to "protect the population against a regime that stops at nothing and disregards all democratic treaties. While the aid arrives, its goal is to keep "the flame of discontent alive" to confront Ortega's aspirations.