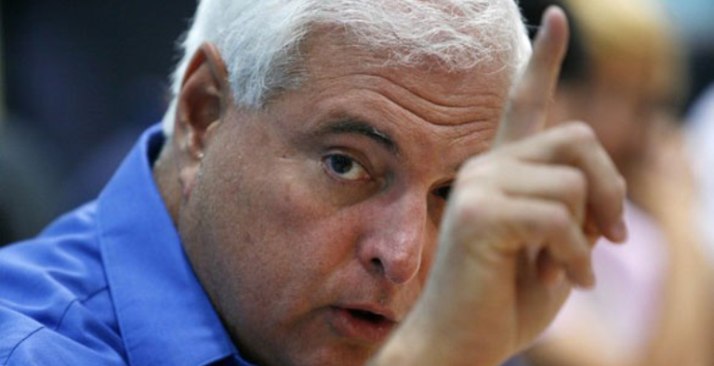 EspañolThree judges from Nápoles, Italy, ruled on March 7 that former Panamanian President Ricardo Martinelli (2009-2014) extorted and intimidated the Italian firm Impregilo into financing the construction of a pediatric hospital in Veraguas. Former Prime Minister Silvio Berlusconi had promised the construction as a donation in 2010.
Judge Giovanna Cepalluni, and her colleagues Alessandra Cataldi and Bárbara Mendia, sentenced Italian businessman Valter Lavitola to three years in prison for extortion, and claimed he "became the spokesman for Martinelli's campaign to discredit Impregilo."
The ruling names Martinelli as Lavitola's accomplice, which leaves the door open for future prosecution in Italy. The former president's whereabouts, however, are currently unknown, having fled Panama in late January.
In his home country, Martinelli faces allegations of inflating multimillion-dollar contracts during his administration to purchase food for a poverty relief program. Before the former president can face trial, however, the Supreme Court must remove the immunity granted by his seat in the Central American Parliament (Parlacen).
Martinelli's troubles in Italy began in 2010, when former Italian Prime Minister Silvio Berlusconi promised to build a hospital in Veraguas, Panama, that never materialized.
Impregilo's deal with Martinelli was for it to build the hospital so it would then be granted a contract to work on Panama's subway system. The Panamanian government eventually awarded the contract to the Spanish-Brazilian consortium formed by Fomento de Construcciones y Contratas (FCC) and Norberto Odebrecht.
While the deal did not go through, Lavitola contined to pressure Impregilo to build the hospital.
FCC and Odebrecht won the subway construction contract with a bid US$50 million richer than Impregilo's offer. Italian prosecutors, however, say Lavitola is involved in a "larger scheme" that involves corruption in Brazil.
Brazilian prosecutors are currently investigating Odebrecht over its role in the Petrobras corruption scandal, and the company now also finds itself in the crosshairs of Italian justice over the subway contract. In a press release, the Brazilialn firm said it was not aware of any investigation in Italy and claimed it won the contract legally.
Lavitola has admitted that he managed and laundered money that Martinelli received from bribes in exchange for public-works contracts, keeping 20 percent of the money for himself. The Italian judges ruled that Lavitola must return US$30 million that he diverted to his newspaper L'Avanti.