EspañolFormer Panamanian President Ricardo Martinelli flew from Guatemala to Florida on Thursday, January 29, just one day after the Panamanian Supreme Court initiated a corruption investigation against him.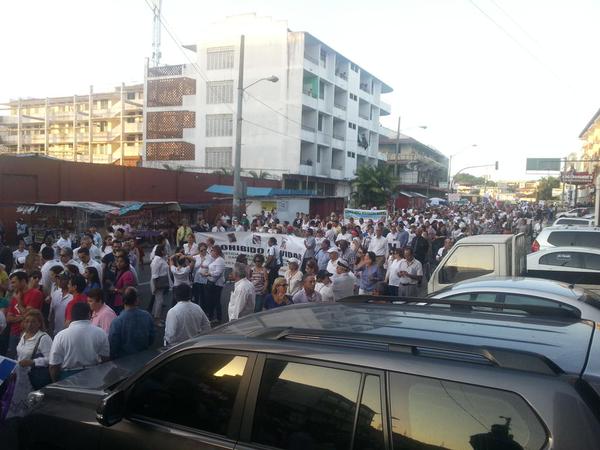 Martinelli, accused of inflating multimillion dollar contracts during his tenure as president (2009-2014), arrived in Florida after participating in a session of the Central American Parliament, a regional body headquartered in Guatemala.
During the parliamentary proceeding, Martinelli said he "feared for his life," if he were to return to Panama. "I fear for my life and my family. I'm the target of a political persecution," he said.
Martinelli added that current President Juan Carlos Varela "would do the impossible to end" him and his party, and is "inventing charges" against him.
Martinelli also said he had no plans to return to Panama. "In Panama, there are no guarantees regarding due process," he asserted.
"When legal conditions [are met], I would go back, when I can defend myself. But I'm not going back to be executed … no," said the former president.
In early January, the former president granted power of attorney to his wife and brother to allow them to manage his properties in the country and file complaints in his name.
Meanwhile, in Panama City, thousands marched at the Attorney General's Office to demand an end to impunity and jail time for corrupt politicians. Between 1,500 and 5,000 demonstrates gathered to chant slogans against former President Martinelli.
"There is total outrage felt by the Panamanian people as a result of the last five years of government," said Bar Association Secretary General Carlos Herrera Morán.
Authorities say Martinelli is involved in over 20 cases of corruption, including allegations of wiretapping opposition party politicians during his time in office.
Source: La Prensa.