Español Melvin Jiménez, a Costa Rican cabinet minister, can keep his job after the Supreme Court ruled on Wednesday that a constitutional ban on religious authorities heading ministries only applies to Roman Catholic priests.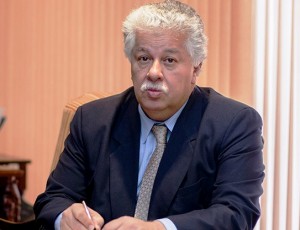 Jiménez, who was an active Lutheran bishop from 2008 to 2014, holds key positions in President Luis Guillermo Solís's cabinet. He acts as spokesman for the administration, a liaison between the executive and the Congress, and a coordinator of the cabinet. Furthermore, Jiménez is Solís's most-trusted man.
Six months ago, a lawyer and Catholic activist, Alvaro Orozco, filed a complaint against Jiménez's appointment. The activist argued that the Costa Rican Constitution forbids the appointment people who hold a religious role.
The court, however, rejected Orozco's arguments and ruled that the ban only applies to Catholic priests for "historical constitutional" reasons, although the justices didn't detail the reasons. The justices went on to say that the ban violates Article 23 of the American Convention on Human Rights, which requires "general conditions of equality" when appointing public servants.
Although the justices did not strike the ban down, they determined that the constitutional clause "limits the human right to have access to public office.… When human rights are regulated in a more comprehensive and beneficial way in international law, it takes precedence over the constitutional provisions."
The Supreme Court decision is a victory for Costa Rican President Luis Guillermo Solís, as the justices backed his position on Jiménez's appointment.
"We were always sure that my appointment was within the Constitution," said Jiménez after the 5-2 decision was published. "I am a servant of God. I will be wherever he puts me."
Jiménez explained that the constitutional ban didn't apply to him because a "bishop in the Lutheran Church is absolutely different from the figure of bishop in the Catholic Church.… There is no allegiance oath or submission to the papal authority. We are not part of the clergy or a priestly class," Jiménez said.
Francisco Ulloa, a Costa Rican Catholic bishop, said the Constitutional clause was "discriminatory against Catholics" and called for a reform of the Constitution.
"[The ban] should be removed so Catholic bishops and priests can have the same rights as every other citizen," he said.
Source: Nación.