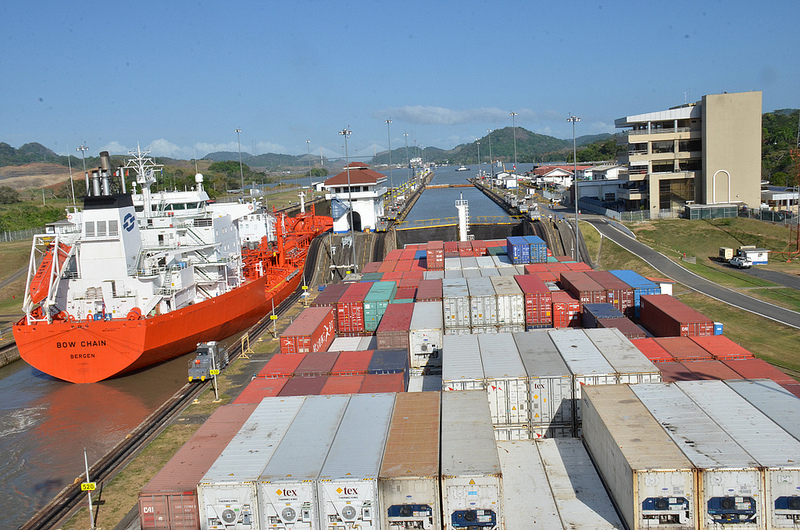 The 100th anniversary of the Panama Canal on Friday comes under a cloud of doubts. The interoceanic waterway faces both competition from rival projects and delays in its expansion.
On August 15, 1914, the world witnessed the uniting of the Atlantic and Pacific Oceans. The canal across Central America also confirmed the United States as a major world power with considerable influence in the region.
After 100 years, more than 1 million ships have passed through the 50-mile (80-kilometer) canal. They've cut thousands of miles from the voyage around South America, saved fuel costs, and hastened transit times.
The canal's transit fees now bring in about US$1billion per year for Panama – 10 percent of the government's revenues and 6 percent of the national economy.
The canal remains significant for Panama, and traffic through it accounts for 5 percent of global trade, but competition lurks. Nicaragua, for example, has granted a Chinese company an agreement to build a new canal, wider and longer than Panama's. It will require an investment of $50 billion, and is scheduled to be ready in 2019.
Meanwhile, the Panama Canal expansion requires approximately $5.25 billion — $1.6 billion over budget — to handle so-called Post-Panamax ships. These have a capacity of 12,000 containers, beyond the current maximum of 5,000. The expansion was initially scheduled for completion this year, but the project has been plagued by delays and strikes, so has been pushed back by the Panamanian government to 2016.