Argentina ranks near the bottom of the Heritage Foundation's 2015 Economic Freedom Index, just above Cuba and Venezuela. That's why James Roberts, a Heritage research fellow for economic freedom and growth, flew to Buenos Aires to get a sense of the recent election, which put an end to over a decade of interventionist government under the Kirchners.
The PanAm Post spoke with Roberts about the relationship between economic freedom and progress. He gave his opinion on what President-elect Mauricio Macri should do in order to cut Argentina's giant fiscal deficit.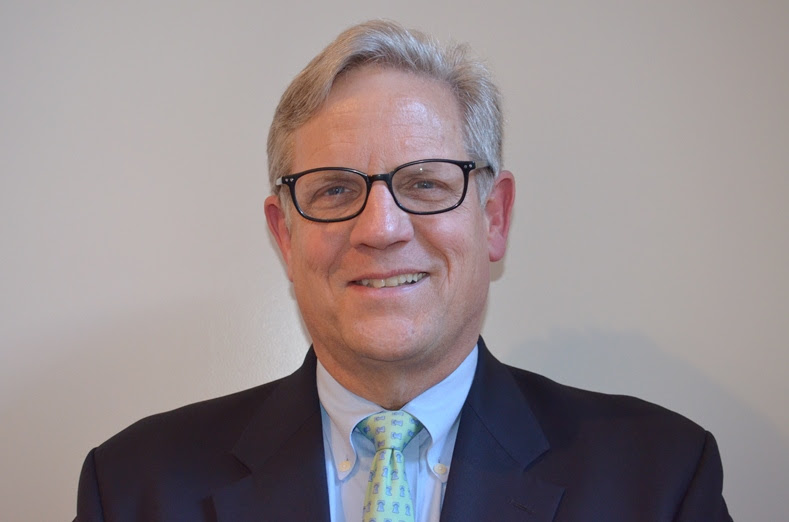 How can the Kirchners be held accountable for Argentina's economic free fall?
Well, it is not up to us to pass judgment on other countries. The reason we do our index is to promote the ideals of economic freedom, because we think those principles work all over the world.
Our index is meant to provoke discussion, thought about policy reforms that are needed, and to show what the results look like. Let the data speak for itself.
Unfortunately, under these policies of the last 12 years, Argentina has declined very sharply. Argentina is at the bottom of the world. Venezuela and Cuba are a little worse off, but not much. So, it is a very bad situation.
I don't think President Macri is going to want to spend a lot of time blaming people. If there were crimes committed and corruption, the prosecutors and the judicial system will follow wherever that goes. From what I have seen so far, he has taken a very positive, forward-looking, up-beat approach.
You can see what happened during the Kirchner years: a huge loss of property rights, which is also a sign of the quality of the judiciary as a whole. Also, there was a huge increase in public spending, and therefore a lower score [in the index], because there is less money available for the private sector.
Further, there was very bad stability, and, obviously, inflation and currency problems — a big drop in freedom for investment and in freedom for the financial sector.
What would you tell populists who demonize economic freedom, deeming greater liberty as synonymous with unemployment?
I would say to those people that [unemployment] is probably going to happen anyway. This is not a sustainable situation.
You can't continue to run these sorts of deficits, print money, play games with inflation statistics, and use very heavy-handy tactics against the private sector. It is not sustainable. So you might fear losing your job, but you might lose it anyway.
That is part of an adjustment to market mechanism. In the long term, there will be more opportunities, and people will want to leave low-paid jobs for better ones.
Who wins in a free-market economy?
The hard workers, the innovators, and the entrepreneurs. Not the cronies, not the protective labor unions, who have very strict work rules.
There is an essential dignity about work. It is important for humans to work and to feel that they are producing and providing for their family.
[adrotate group="8″]
Have you met with any public officials so far?
Not yet. I would be happy to do so.
What challenges lie ahead for Argentina, after 12 years of populism? How long will it take to achieve success?
I don't think it will happen overnight. It will have to be done with hard work, and incrementally, so as not to make the situation worse. It will have to be done carefully and delicately.
My impression is that Macri is going to handle it. You have to restore confidence, improve relationships with other countries in the region and in the world, and solve the external debt problem.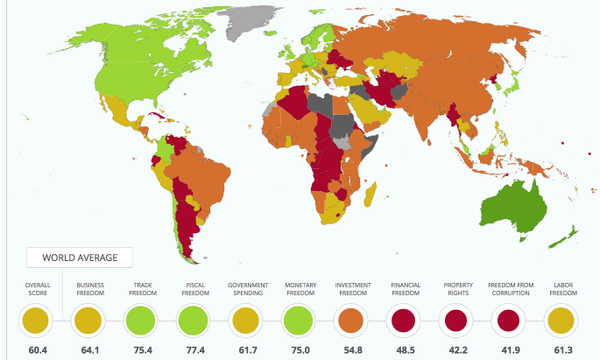 Do you think Argentina should pay the so-called vulture funds?
Argentina has to settle all of its debts according to international rules and what it understood when they borrowed the money. There are rules that govern the whole world; if there were no rules, there would be chaos, and there would not be any money available for people to borrow.
It is not a question of singling out Argentina. If there were hedge funds that took advantage of buying cheap debt, and are insisting on being paid, that is also within the rules. That is what that federal judge in New York has been saying.
If you start to make exceptions and apply the tactics of victimization, then there's populism and there's a Pandora's box. It means that the whole system could become paralyzed.
What would be your advice for President Macri?
Macri should restore confidence in the rule of law, and he should take steps very soon to solve the foreign-debt problems. It seems to me that the appointment of the young economist [Martin Lousteau] as ambassador to the United States is a good thing, because he was [once] the Economy minister.
He should improve relations with the United States and restore the Central Bank's independence. The Central Bank should not be used to buy votes or political favors.
Is Macri's victory the beginning of the end of populism in Latin America?
I don't know if it's so much of a question of a push or a new influence as it is a reflection of a change in attitude in the region.
People are disillusioned with the empty, false promises of populism.
It's never too late and never too early to make difficult but necessary reforms to the economy. It's too bad that those reforms were not made during the good times, when the commodities prices were high.