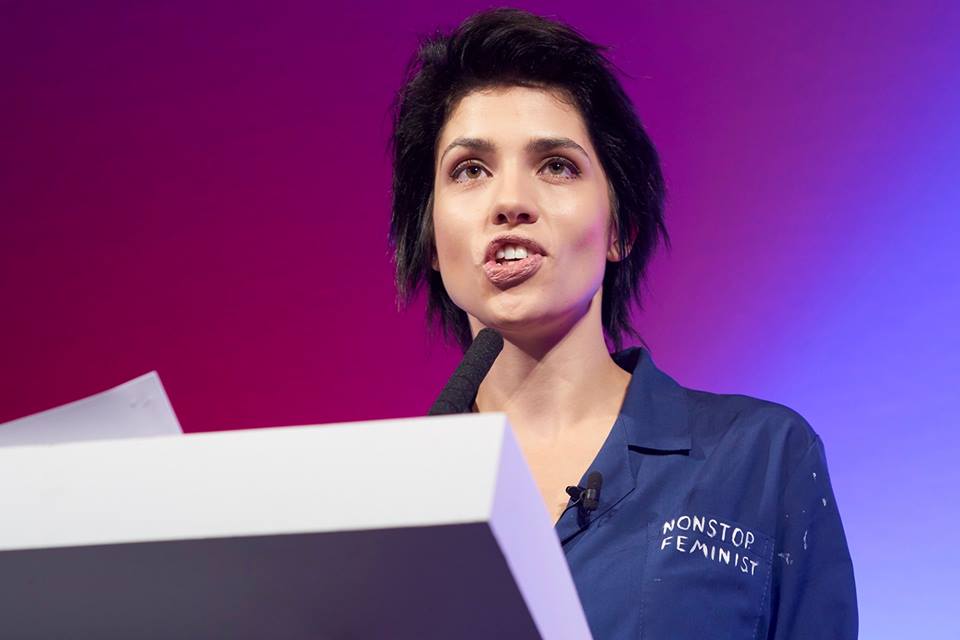 Anti-authoritarian punk band Pussy Riot will headline the 9th International Students for Liberty Conference (ISFLC16), to be held in Washington, DC, on February 26-28, 2016, the organization announced on November 30.
The event, which gathers libertarian university students from across the world, will also feature key speakers such as US political satirist and journalist "P. J." O'Rourke, Vietnamese rapper Nah, and North Korean defector and human-rights activist Yeonmi Park.
Students For Liberty (SFL) is the world's largest pro-­liberty student organization, with over 1,500 affiliated groups worldwide. Their annual conference is the largest annual libertarian event, but it's open to the public, students, and non-students alike.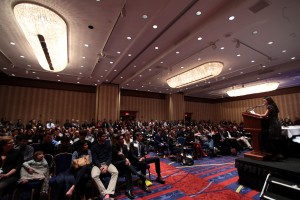 Nadezhda Tolokonnikova, member of the Russian band and a political activist, will open the conference. In February 2012, Russian police famously arrested her after performing a song critical of President Vladimir Putin in a Moscow cathedral. She was released after spending two years in jail.
Then, only two months after her release, "Tolokonnikova was famously attacked with whips by Cossack militia members at the 2014 Winter Olympics in Sochi," the ISFLC16 website states.
Tolokonnikova said in relation to the SFL conference that they look forward to discussing the pressing problems that people face in the United States, Russia, and elsewhere.
SFL President Alexander McCobin tells the PanAm Post regarding Pussy Riot's confirmation: "Too often, activists are pigeonholed as 'conservative' or 'liberal,' but the truth is that the fight for liberty transcends these tired labels. The fact that 2,000 libertarian students can stand in solidarity with Pussy Riot at ISFLC16 shows the true cosmopolitan nature of the liberty movement."
In 2014, Pussy Riot started releasing songs in English. The band also turned its attention to international political topics.
"In February, the band released 'I Can't Breathe,' a song titled after Eric Garner's last words before he was killed by the New York City police. The song is dedicated to 'all those from Russia to America and around the globe who suffer from state terror,'" SFL explained in a press release. "In November, they released Refugees In, filmed at Banksy's Dismaland exhibit, calling on the international community to welcome persecuted peoples fleeing violence in the Middle East."
Millennials, the Most Libertarian Generation
"Disillusioned by the two-party system," McCobin says, "tens of thousands of students have become involved with Students For Liberty since our founding in 2008 in search of an alternative to the empty rhetoric and broken promises of our elected officials."
McCobin cites a Harvard University study that revealed that 41 percent of 18- to 29-year-olds identify as independents, as opposed to Republicans (24 percent) and Democrats (33 percent).
"Our generation is not easily categorized according to the historical political mold. We do not rally around a single political party, strategy of social change, or philosophical stereotype," he argues.
[adrotate group="8″]
McCobin defines millennials as a generation that will soon "decide the intellectual, entrepreneurial, and political destiny of the world."
The aim of the conference, he adds, is to discuss and debate all available venues for bringing about a freer future: "Will the two-party system survive? Is a third-party alternative possible? Or is social change best created outside of the political realm altogether through entrepreneurial innovations like those which make up the sharing economy?"