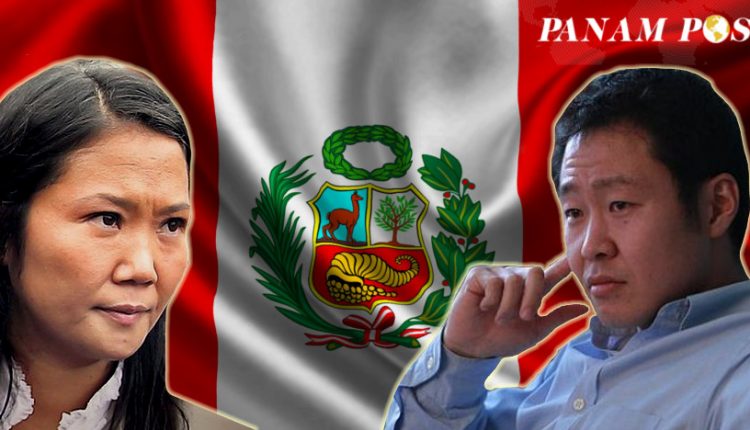 In what is seen as a "counterattack", Kenji Fujimori said that he is willing to be a witness for any of the ongoing corruption investigations which his sister, Keiko, could be immersed. Keiko, a presidential candidate in 2016, is accused of turning a blind eye to money laundering in her presidential campaign.
Kenji has a significant ax to grind against his sister, who publicly denounced him after his secret deal with then-president Pedro Pablo Kuczynski to free their imprisoned father, and used these statements as a warning, says Andrés Calderón, professor, and researcher at Universidad del Pacífico.
"Kenji has not specifically said if he is going to participate in the Odebrecht case, nor that if he is going to use a kind of leniency system; it seems that the message he gave is a bit more political and a kind of warning for his sister," Calderón said.
"I think Kenji could have information regarding the front that could have been placed to veil alleged illicit contributions. For instance, that the party announced that money was raised in social events or cocktails but that in fact this would not be the case. This type of information could serve to continue building the case against the political party Fuerza Popular (Popular Force, led by Keiko), but not necessarily conclude it," he added.
After several days of staying low profile following the viral "kenjivideos", showing the youngest of the Fujimoris trying to buy votes in Congress, Kenji announced that he will be providing information about Fuerza Popular in cases that are needed.
"I submit to all the investigations, I will testify as necessary and I will demonstrate corrupt ones the corrupt ones are", Kenji said in the video.
In an email sent to local media, congresswoman Maritza García, of Kenji Fujimori's "Avengers" group, said that the younger sibling is preparing to reveal to the justice system information about the alleged contributions of Odebrecht to the presidential campaigns of Keiko and her Fuerza Popular party.
"Kenji is going to give his testimony about the facts he knows and will be a protected witness in the Odebrecht case," the lawmaker said.
The District Attorney of Peru is investigating Keiko Fujimori and her group for allegedly laundering money. It is said that Keiko received illegal contributions for her campaigns in 2011 and 2016.
Kenji's actions could finish sinking his sister politically while helping him regain his dip in popularity after the "kenjivideos". If Kenji offers relevant information about the Odebrecht case, Keiko may end up imprisoned much sooner than expected.
Calderón told the PanAm Post that he does not believe that Kenji is a "key witness", since he has not been part of the leadership of Fuerza Popular party.
"What could matter the most for the prosecution in the case of illegal financing of the party would be the concealment of information, and that this constitutes a crime of money laundering. That's something that I suppose very few people know, and I'm not sure that Kenji has that privileged information," Calderon said.
"If he wants to keep it serious, Kenji is going to have to contribute with more than with just threats," Calderón said.
Odebrecht payments
Jorge Barata, main witness of Peruvian prosecutors regarding the Odebrecht scandal, confessed in a statement that Fuerza Popular did receive illicit contributions from of the Brazilian construction company. Barata confessed that Odebrecht contributed a total of US$1.2 million to the candidacy of Keiko Fujimori in the 2011 elections.
The former Odebrecht superintendent in Lima said that he initially contributed US$500,000 to the Fujimorist campaign through Jaime Yoshiyama Tanaka, secretary general and campaign manager of Fuerza Pupular in 2011, and through Augusto Bedoya Cámere, former transport minister during the Fujimorist dictatorship, who also supposedly funded Alberto Fujimori's trip from Japan to Chile in 2005.
Barata pointed out that, except with former president Humala, he never contacted or talked about the contributions with the candidates. "I had no communication with Keiko Fujimori, everything was done through Yoshiyama and Bedoya," he said.
Family battle for power
The Fujimori siblings family struggle for power and leadership has significantly impacted Fujimorism.
It all "exploded" with the first impeachment procedure attempt against the former President Pedro Pablo Kuczynski in December. Kuczynski is said to have decided to free Alberto Fujimori if Kenji and his allies separated from his sister and Fuerza Popular and prevented his dismissal.
This was the starting point for the disintegration of Fujimori family. Kenji was kicked out of the party and Keiko kept the leadership of the Fuerza Popular party.
Two months later, with PPK facing a second impeachment attempt, Fuerza Popular exposed videos in which Kenji Fujimori allegedly tried to buy votes to prevent the president's dismissal, which resulted in his eventual resignation.