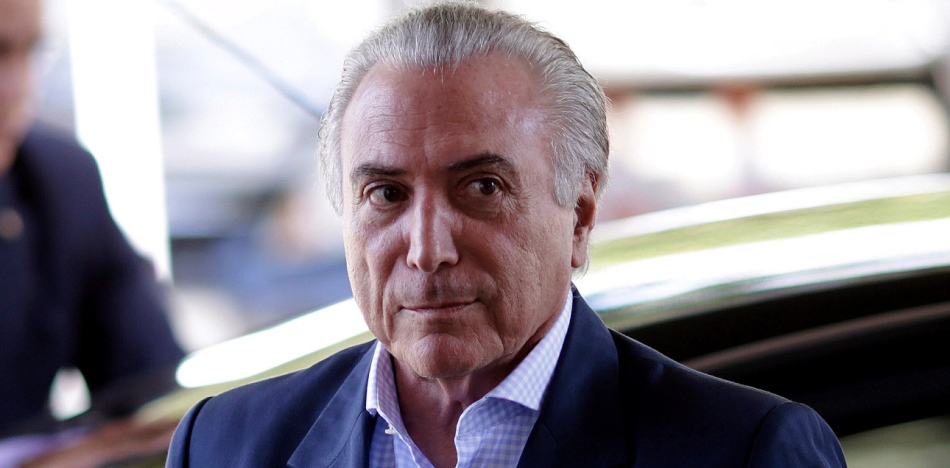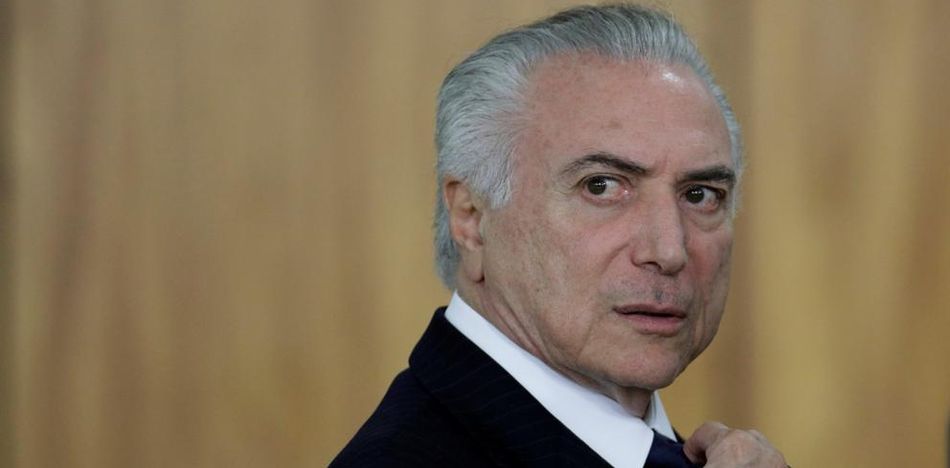 Brazil's deeply unpopular centrist president Michel Temer threw a wrench into Brazilian political prognostications this weekend, when he suggested in a magazine interview with Istoe that he was considering running for a full term in the October 2018 elections. It was a shocking suggestion for a politician who is consistently hovering in the single digits in approval.
Temer did not shy away from acknowledgment of several scandals that have hampered his administration, and construed his bid as an opportunity to confront his critics, defend his record, and continue the difficult task of resurrecting the Brazilian economy. He noted, in fact, that he was proud of his accomplishments.
To be sure, the Brazilian real and the stock market have strengthened during his tenure, and the economy has returned to slight growth, following a disastrous second term for former president Dilma Rousseff. Yet, it appears likely that this is a ploy to dissuade his myriad rivals, both in the government and the opposition, from painting him as a "lame duck."
Were Temer to run, he would likely suffer an embarrassing performance, particularly as other candidates such as Congressman Jair Bolsonaro, Senator Marina Silva, and Sao Paulo governor Geraldo Alckmin have risen to the forefront. Surely, a fourth, fifth, or even sixth place finish would be a particularly bitter end to a political career recently mired in allegations of bribery and complicity in corruption.
Where does Brazil stand as of today? The five thousand dollar question is: will former president and Workers Party founder Lula da Silva be able to run, or will he find himself incarcerated. Political prognosticators are suggesting the latter.
Political betting market Predict It, currently places centrist Geraldo Alckmin in first in the race, with firebrand right-wing Bolsonaro and second, and former presidential candidate Marina Silva, in the third. Lula's extremely low standing is a reflection of the widespread belief that his corruption conviction will be upheld, disqualifying him from the October contest.
Recent polling has both good and bad news for Lula, who has called on his supporters to take to the streets in protest against his disqualification. While on the one hand, he would triumph in a first round election matchup, with 34%, he would have a tough go of it in a second round, as 53% of Brazilians say they would never back a Workers Party candidate.
Bolsonaro is a popular figure in Rio de Janeiro state, with his brand of tough law and order talk, but his praise of the 1964-1985 military dictatorship alienates many in a nation that still deals with a somewhat fragile democracy. Silva is popular, but many analysts suggest she is unlikely to triumph in the eventuality of a second round election which would take place should no candidate get 50%.
That might pave the way for the centrist Alckmin to form a broad coalition, appealing to enough voters on the right and the left to get to the critical 50% plus one.
"Alckmin's strength is his potential to build a broad coalition. He might be starting the race from the back, but his car is much better than the others," notes political scientist Lucas de Aragão.
Lula supporters are fraught with nervousness, as on April 4, a court will decide on upholding his bribery conviction, in which he stands accused of receiving a fancy ocean-front apartment as a bribe.
Meanwhile, impeached president Dilma Rousseff has raked Netflix over the coals for what she deems highly inflammatory inaccurate depictions of the Lava Jato scandal in Jose Padilha's series "The Mechanism." She claims the series distorts and exaggerates the involvement of her party in the infamous scandal, which involved state oil company Petrobras lavishing bribes and funding political campaigns in exchange for inflating large scale contracts.
Many top businessmen and politicians were ensnared in the investigation, and the Workers Party top leadership was decimated. João Vaccari Neto, treasurer of the Workers Party, was imprisoned for fifteen years for bribery and money laundering.
Rousseff has particularly taken umbrage with one particularly damning portion of dialogue in the series, that she claims was actually attributable to the centrist party of Temer, as opposed to the Workers Party. All in all, the Rousseff and Lula tandem appear to be making a mountain out of a molehill.
Padilha has repeatedly stressed that the series is non-ideological and concedes that there was corruption across the political spectrum. Few Brazilians believe that given the brazen and endemic nature of the very serious allegations, that Rousseff had completely no idea of the shocking malfeasance that was taking place under her watch.
For now, all eyes are on the Supreme Court, which is widely expected to uhpold Lula's corruption conviction. In that eventuality, he will be incarcerated for twelve years, and his only remaining recourse will be protests and social unrest. His supporters are widely expected to take to the streets en masse, in that eventuality.