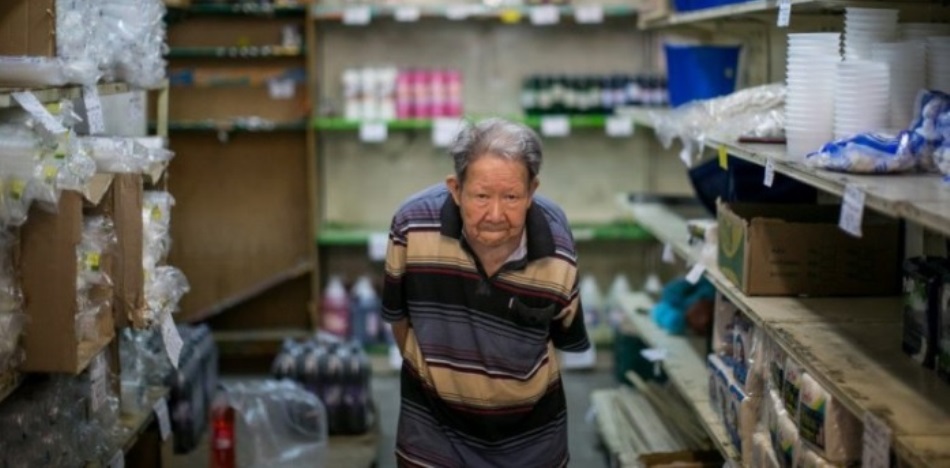 EspañolVenezuela has been one of the main destinations for Chinese people fleeing poor conditions in their home country, but now thousands are finding that Venezuela is, too, unlivable given its political and economic crisis.
The South China Morning Post published a report this week that showed just how difficult it has been for Chinese immigrants there, the youngest of whom have no family business to rely on and must return to China to make their own way.
There used to be around 400,000 Chinese residents in Venezuela, the news agency said. However, tens of thousands have returned to China over the last three years as the economy continues to collapse amid violent protests and food shortages.
Migration back to China really began when the Venezuelan economy began to plummet under Hugo Chávez and then current President Nicolás Maduro.
The publication highlighted several families and their histories in Venezuela. Some of them have been there for over 15 years, but need to return to China to look for a "better life." When Hou, 39, arrived in Caracas with a tourist visa in 2000, and was impressed by the country's growing economy and lifestyle.
"He lived a South American dream for more than a decade," the publication said, "marrying a Chinese immigrant, having three children, obtaining permanent residence, running two stores and helping his two younger brothers emigrate to Venezuela."
The crisis in Venezuela caused Hou's life and dreams to crumble; he returned to China with two suitcases, his three children and his savings in dollars.
Source:  South China Morning Post