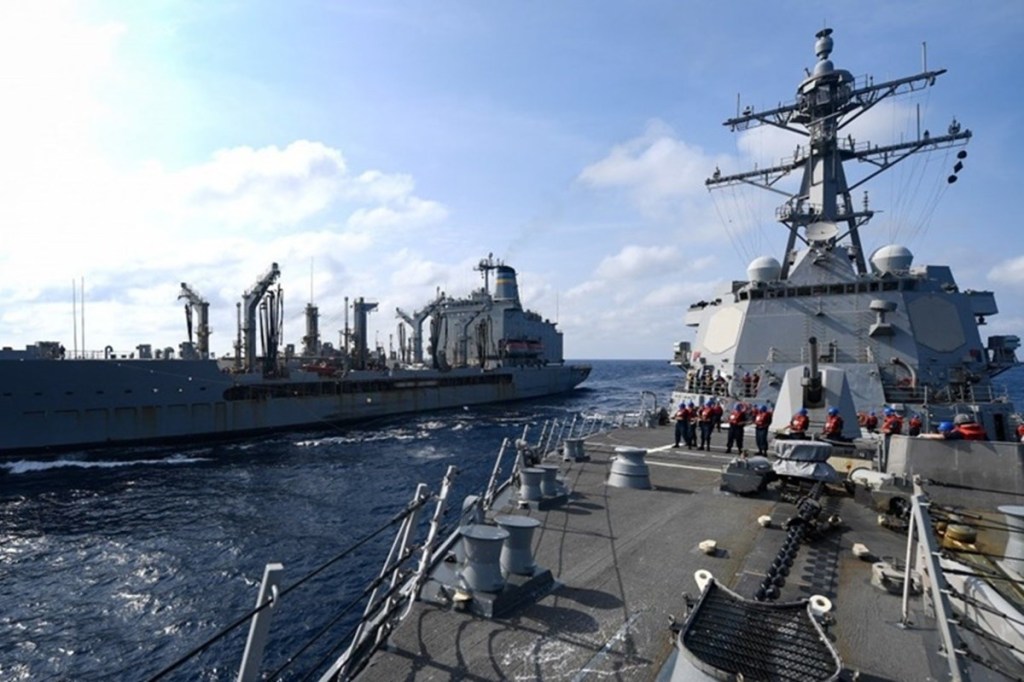 Spanish – Admiral Craig Faller, head of the US Navy Southern Command, will be in Guyana for three days to inspect the joint maritime surveillance maneuvers that both nations will deploy to intercept drug trafficking from Venezuela.
On Monday, the high-ranking US officer will arrive in the nation that has a historic territorial dispute with Venezuela. According to a statement issued by the US Embassy in Georgetown, the admiral will meet with government and defense leaders to discuss the bilateral security partnership.
He also plans to meet with the president, Mohamed Irfaan Ali. The Guyana Defense Force (GDF) is ready for work. In a separate statement, they confirmed that their commands would join the US Coast Guard in the first of a series of joint exercises off the coast of Guyana beginning this weekend.
A strategic agreement
The maneuvers to be deployed are part of the Shiprider Agreement signed by Guyana and Washington to authorize joint sea and air patrols to intercept illegal activities, including drug trafficking.
This agreement will also provide mechanisms to expedite communications between Guyanese and US law enforcement officials to avoid this situation. The cooperation was ratified in September last year during the visit of US Secretary of State Mike Pompeo.
A historic territorial dispute
The announcement of the joint maritime patrols last September sparked the interest of Nicolás Maduro's regime to develop in an area close to the disputed Esequibo area that affects Venezuela.
The agreement between the two countries came about when the US oil company Exxon Mobil Corp, part of a consortium with Hess Corp and CNOOC of China, increased oil production in Guyana's Stabroek block, which is largely in waters claimed by Venezuela.
The previous head of the United Nations, Ban Ki-Moon, reactivated in 2017 the good offices to solve the territorial dispute between Venezuela and Guyana, a negotiation that had been suspended since 1990. With Ban Ki-Moon's intervention, the parties were given a period of one year to reach an agreement. Once the time was up, his successor, António Guterres, decided to send the case to the International Criminal Court.
The Esequibo is a territory of 159,542 square kilometers that has important natural resources such as oil, gas, mining resources, water, and forests, and great tourism potential. So far, it is administered by Guyana but with the recognition of the UN to the Venezuelan claim.
In December, the international body declared itself competent to judge the validity of the arbitration award that established the border between the two nations, a decision rejected by Maduro, who, this week, asked the UN to urgently revive the dialogue between Caracas and Georgetown.