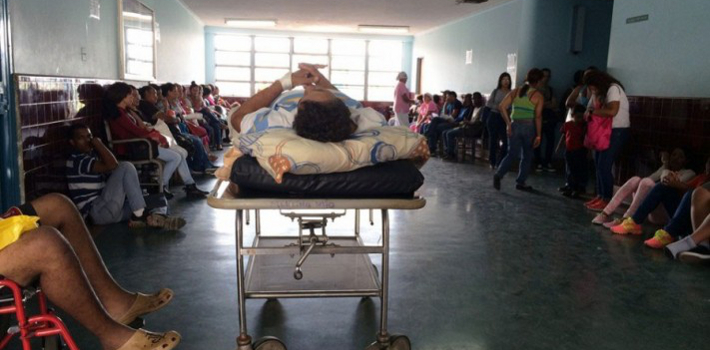 Español"Venezuelan health care is on the verge of a humanitarian crisis," professor Gustavo Villasmil tells the PanAm Post.
Villasmil serves as health minister for Miranda State, and is a faculty member at Central Venezuela University. He says former President Hugo Chávez Frías is "responsible for the damage" done to the medical system in the country.
What is the current state of public health care in Venezuela?
I would say it's the worst it's been since it was first founded in 1936. Basically, there are problems with each of the four pillars: human resources, infrastructure, technology, and medication and supplies logistics.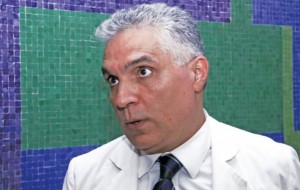 Around 20,000 doctors have left Venezuela for better and more interesting job opportunities, namely in the United States, Spain, Colombia, and especially Chile.
The best in the country are leaving. Five percent of the population, 1.6 million Venezuelans, have left already, and over half of them left professional positions vacant.
Like in Cuba, the regime operates under the premise that they can educate and produce doctors quickly to replace those who leave. It's plain to see, however, how the resulting 8,000 community doctors do not have the attitude or aptitude required to fill those positions.
The situation in hospitals is poignant: empty service areas, without a soul to be found in various departments. There are approximately 50,000 Venezuelans on surgical waiting lists, but there is no equipment and no surgeons.
In theory, Venezuelan facilities, built 50 years ago, could accommodate 40,000 patients today, but there are more than 80,000 in need. This poses a serious infrastructure problem, considering how unlikely it is that the necessary accommodations will be built within a year in a country mired in economic crisis.
There's no way to build hospitals here, considering how oil prices have plummeted. The last time the country built a general hospital in Caracas was in 1987. Back then, the population was 3 million in Caracas; these days, the figure is at 5 million.
Hospital beds are not available. In Caracas, we depend on hospitals that were built 25 years ago, while in other regions, hospitals date back to the 1950s.
Service technologies have reached a new low. In Caracas, getting a chest X-ray on a Sunday night is impossible. This equipment requires investment; it needs to be imported, and Venezuelan health care does have access to the dollars necessary to do so. If a machine breaks down, it becomes a dead end.
Private health-care professionals say they are in a state of emergency. In fact, a few weeks ago during a surgery, certain cardiologists declared they would not take on new patients, due to a lack of access to necessary equipment.
We also have a dire logistics problem. There are no supplies; medication scarcity is at 70 percent. For example, there are no drugs to treat people with heart-related emergencies, and antibiotics have disappeared even in private hospitals.
This puts health care in Venezuela on the verge of a humanitarian crisis. There are no medications, and producing them in Venezuela is impossible. There is no way to pay for and import them, and if you attempt to bring in medication into the country, it is confiscated at the border.
[adrotate group="8″]
Can you compare what doctors make in Venezuela to doctors in the rest of Latin America?
A Venezuelan specialist holding 20 years experience, working exclusively in a public hospital, earns less than US$35 per month. However, a specialist with less experience could move to Chile and make $5,000 to $6,000 per month.
A medical professor at a university can make less than the Venezuelan minimum wage [approximately $10 a month]; if the same person left to work with the Ecuadorean program Prometeo, he could earn close to $6,000 per month.
This is the most significant damage the Chavista "revolution" has inflicted on Venezuela, since it cannot do anything to revert the brain drain.
The 20,000 doctors that left represent over a decade of hard work in Venezuelan medical schools.
What has happened with Mission Inside the Neighborhood in Venezuela?
Nearly 1,700 Cuban doctors that originally came to Venezuela to assist in missions have left through the Colombian border. Afterwards, they end up in the United States, which is their ultimate goal, because US migration programs help them enter the workforce there.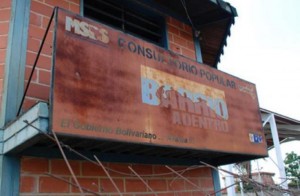 Mission Inside the Neighborhood (Misión Barrio Adentro) currently operates at 20 percent of its original capacity. Though shameful, it should be noted that between 2004 and 2014, Venezuela spent nearly $30 billion on this mission, which surpasses current reserves by 100 percent. Eighty percent of this system is not operating.
This shows that the Mission was a scam, and it also unmasks the Castro regime's arguments in Latin America. Not only did the Cuban doctors flee, but Venezuelan doctors did not find it to be a very attractive option.
Anyone that would like to know how Cuban propaganda works in health care, bring your mother to an Inside the Neighborhood facility, and then tell me how it went.
The damage done to Venezuelan health care cannot be repaired in the short term, nor at low costs. There is one man responsible for all this, and he will go down in history for it.
It's not President Nicolás Maduro, but the late Hugo Chávez Frías. He may be dead, but we must make sure we remember his true legacy.