EspañolThe Uruguayan government is set to extend an existing ban on nighttime alcohol sales to between 10 p.m. and 8 a.m., President Tabaré Vázquez told press on Wednesday.
The announcement follows a third meeting between the president and a coalition comprised of party representatives, business owners, and alcohol-industry unions gathered to reach an agreement on future alcohol regulation.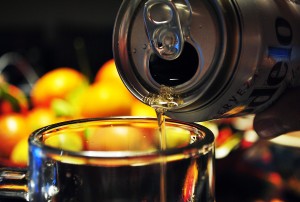 The new law extends a ban on sales already in force between midnight and 6 a.m., but will continue to exclude restaurants, nightclubs, and bars, limiting sales only at kiosks, 24-hour supermarkets, convenience stores, and gas stations.
Cambadu, a trade body representing retailers and bar owners, originally announced that delivery services provided by restaurants were also included in the ban. The president of the organization, however, later claimed no such rule regarding delivery services had been passed.
One of the purposes of this law is to regulate the consumption of alcohol by extending the hours of prohibition.
The fines and sanctions for violating this new law have not been announced. Currently, however, businesses selling alcohol between the hours of midnight and 6 a.m. may receive a fine between $3,000 and $30,000, a sanction that most merchants agree is nearly never applied.
Claudio Orrego, president of the Association of Kiosks of Uruguay, believes that the prohibition of alcohol after these hours will not be significant to merchants' businesses, as customers usually buy alcohol when buying other products during the day. However, merchants have criticized increasing levels of government regulation of their business.
In Vázquez's first administration, cigarette and tobacco sales were also regulated, banning the publicity and promotion of cigarettes, as well as the exhibition of tobacco products near checkouts.
Orrego told press that a huge number of businesses will be pushed into criminality by the outlawing nighttime alcohol sales, but are afraid of the economic penalties for being found to infringe the new measures.