EspañolOn Friday, March 10, a Colombian court sentenced hacker Andrés Sepúlveda to 10 years in prison as part of a plea agreement after admitting to spying on representatives of both the government and the FARC guerrilla during peace negotiations.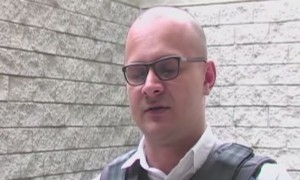 The court convicted Sepúlveda of espionage, illegal wiretapping, malicious use of software, breaching communications, and unauthorized access to classified information.
"There is no debate that he committed the crimes," said the judge, adding that it was "evident" Sepúlveda "put national security a risk."
Sepúlveda cut a deal with prosecutors in February that limited his prison term to 10 years in exchange for providing information that could help Colombian authorities.
Investigators linked Sepúlveda to various espionage activities, including attempts to sabotage the FARC peace talks, and have held him in jail since May 2014.
According to the investigation, then-presidential candidate Óscar Iván Zuluaga hired Sepúlveda to carry out a smear campaign against President Juan Manuel Santos during the 2014 presidential campaign.
Before the judge read the sentence, Sepúlveda expressed remorse for his actions and apologized to the police, military, and the Attorney General's Office. He said, however, that he was not sorry for spying on the FARC. "While I'm alive, I will never express a good opinion of them," he wrote.
Sepúlveda intercepted the communications of top-ranking FARC commander Rodrigo "Timochenko" Londoño and former Senator Piedad Córdooba. The hacker told authorities that former President Álvaro Uribe was aware of his operations, and that Zuluaga paid him to undermine the peace process.
Sources: Europapress, Noticias Caracol.