EspañolAn increasing number of international authorities are speaking out against the government of Nicolás Maduro in Venezuela, calling for the release of political prisoners and an open dialogue between the opposition and the government.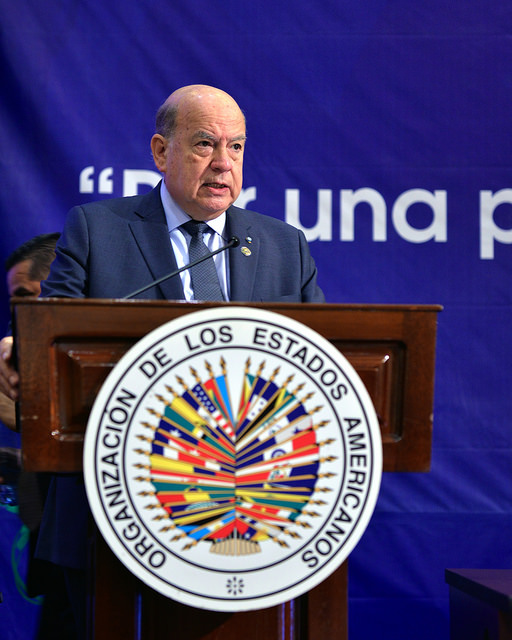 In addition to President Barack Obama's call for Leopoldo López's release during his speech at the Clinton Global Initiative conference last Tuesday, the President of Peru and the Organization of American States (OAS) have also declared their opposition to Maduro's practice of holding political prisoners and other human rights offenses.
"We stand in solidarity with those who are detained at this very moment," Obama said, referencing López as among those wrongfully imprisoned around the world. "The ought to be released," the president added.
In addition to Leopoldo López, arrested in February after a wave of protests rocked the country, former Mayors Daniel Ceballos and Enzo Scarano, as well as dozens of student protesters, remain imprisoned.
Since Obama's declaration, Peruvian President Ollanta Humala has added his name to the list of Latin-American officials who stand against Maduro's regime.
"We always seek to stand alongside Venezuela, and we hope they find a road to peace and democracy while respecting freedom of expression and freedom for its people to go out in to the streets and say what they want," he said Saturday in the magazine La Voz de América.
On Friday, the Secretary General for the OAS, José Miguel Insulza, who has been criticized for not taking a stand sooner, also urged the Maduro government to negotiate with its opposition, rather than imprisoning them. He explained that a productive dialogue cannot occur so long as so many opposition leaders remain in jail.
"The opposition cannot have a seat at the table, as long as so many of their leaders are imprisoned," Insulza said. "And even if they wouldn't want to have a dialogue, they are the opposition and should have the opportunity."
"Venezuela is clearly a divided country, a country divided in half. If these halves do not come together, appalling results will follow for years to come," he said. "We have learned this in a terrible way, and paid a high price."
Sources: Infobae, El Universal.