EspañolDuring a recent meeting, President Juan Carlos Varela of Panama and President Juan Manuel Santos of Colombia failed to reach an agreement regarding the protective import tariffs Colombia places on textiles and shoes coming from countries it does not have an active free trade agreement with.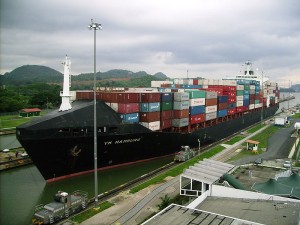 President Santos established the policy two years ago, and it has since become an ongoing point of disagreement between the neighboring countries.
Surse Pierpoint, the current manager of the Colón Free Trade Zone (CFZ), said that businesses in Colón are suffering as a result of those protectionist policies.
"Unfortunately, we are still analyzing the figures, because we feel are affected by this policy. What managed to be discussed were different points explaining how, from their point of view, [the tariffs] are good, and from our point of view they are not. That's how far [the discussions] went. It was not discussed in depth," said Pierpoint.
While merchants in the CFZ say they are negatively affected, on the other side of the border, Colombian textile and shoe producers say they are benefiting from their products being protected from competition through these tariffs. On the other hand, the trade policy has disadvantaged Colombian importers and resellers.
The World Trade Organization has been working toward a solution since June 2013, and plans to offer a response by the end of this year.
Source: La Prensa.