Español The Paraguayan government has announced its rejection of 6 out of 183 resolutions passed its in absence at the Mercosur Summit in Caracas, Venezuela. Paraguay's Deputy Foreign Minister Federico González made the statement during a press conference on Monday, as President Horacio Cartes made his way to the summit hosting the governments of Brazil, Argentina, Uruguay, Paraguay, and Venezuela.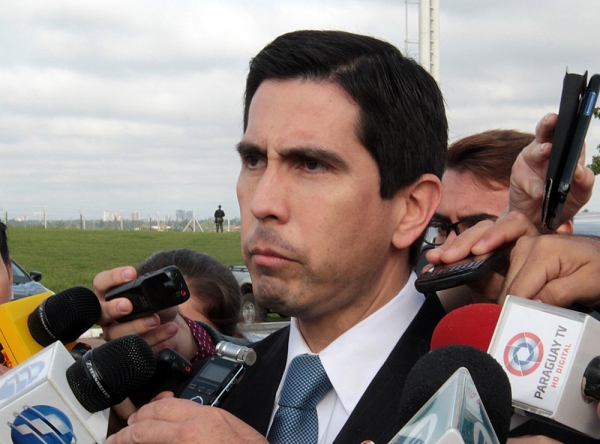 González stated that the Paraguayan government "will not accept any resolution made in Paraguay's absence," in reference to the suspension of its membership imposed by Argentina, Brazil, and Uruguay as punishment for the impeachment of their former President Fernando Lugo.
Among the resolutions the Paraguayan government disputes are those that move toward the addition of new member nations, such as Bolivia, to the group. "It is not that we are against this resolution. [Bolivia] is a brother nation, a neighbor that we have many ties with. It is simply that this decision was made in our absence, and therefore, we need to look at how to make it legal and valid," said the deputy minister.
Another resolution includes the establishment of a fund to subsidize small to medium-sized businesses. González notes the resolution may ultimately benefit his country, but remains problematic because it was passed without the explicit consent of the Paraguayan government.
He went on to say that if any of the resolutions were favorable to Paraguay's interests, they will look to pass them through appropriate mechanisms. However, should these resolutions be unfavorable, the Paraguayan government will look for ways to reverse them or minimize the harm to their national interests.
González said he hopes their objections will be resolved at the next meeting of the Mercosur Summit on Tuesday. If their concerns are not addressed, however, the deputy minister says they will seek resolution at the following meeting. "We're on the right path," said González.
Source: Infobae.