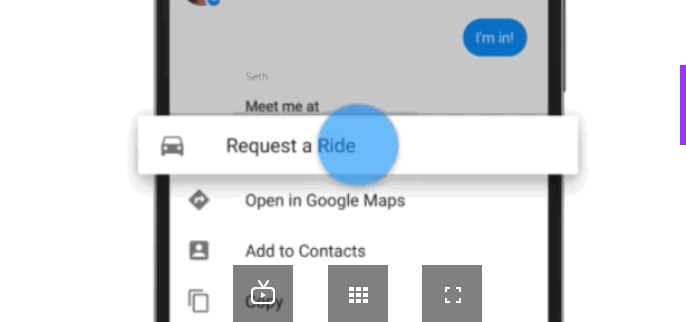 EspañolThe Facebook Messenger application can be used to send money and for making video calls, but now it can be used to call an Uber thanks to a new partnership between the two companies.
Now, users only have to press "more" while in the Facebook messenger app and then click "transportation."
Additionally, if anyone sends an address through the Facebook app, the other person will be able to click on it and automatically order an Uber to that location.
To promote the service, Uber announced that it will be offering a free trip (US $20) to all people that order the service through Facebook Messenger.
To use the app, first you have to have an account with Uber. Facebook will then store that data and allow you to make money transactions. This means that it isn't necessary to have the Uber app installed on your phone.
The only problem so far is that the option for Uber Pool, which is cheaper, isn't available yet through Facebook Messenger.
The implications of this new way to use Uber mean that some people living in areas where the app is controversial will have an easier time — such as in Colombia, where it was pressured to be banned after protests earlier in June. The users were still able to access the app through Facebook.
Source: Tech Insider