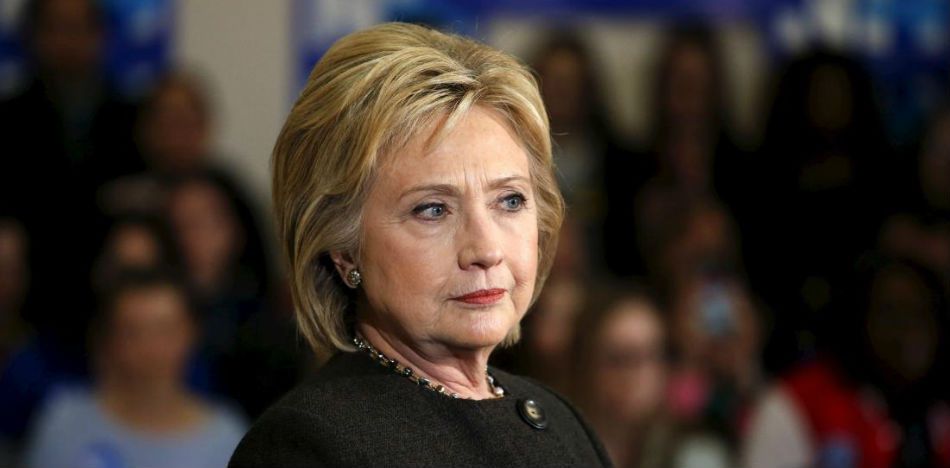 Spanish – Democrat Hillary Clinton, a former presidential candidate and the former contender to President Donald Trump is known for having rather sour opinions about the Republicans. This time was no exception. Clinton took advantage of the space she had on Monday in the Washington Post to talk about the events on Capitol Hill and accuse Trump of framing "whiteness" as his political priority.
In his editorial titled "Trump should be indicted, but that alone won't eliminate America's white supremacy," Clinton launched her racially poisoned darts. Biden's faction has also tried to make this topic part of their discourse to show his administration as something inclusive, something that is perceived with the nominations and appointments he has made to his cabinet.
The insurrection that took place in the Capitol, where five people lost their lives and 60 were arrested, served as a breeding ground to talk about the issue of race. The mob of people who entered the symbolic heart of the United States, with flags and allusive costumes, once again tested the sensibilities on this issue in American society. Something that the Democrats want to take up and capitalize on with statements like those of Clinton.
"Trump ran for president on a vision of America where whiteness is valued at the expense of everything else. In the White House, he gave white supremacists, members of the extreme right and conspiracy theorists their most powerful platforms yet, even claiming that there were "very fine people" among the torch-wielding militia members who converged on Charlottesville in 2017," Clinton said.
Digital censorship to curb discrepancies
The former senator approached the issue in Washington and described it as the prelude to an "even greater tragedy" if digital censorship is not amplified. Clinton sees it as peremptory to combat what she has labeled as "conspiracy theories" endorsed by Trump's supporters.
In fact, the Democrat described these events as "domestic terrorism" while calling for greater political censorship on the Internet to stop "violent discourse," which in her view has permeated a group of citizens who value "whiteness" more than "democracy.
Clinton says in her column that: "Removing Trump from office is essential, and I believe he should be impeached. Members of Congress who joined him in subverting our democracy should resign, and those who conspired with the domestic terrorists should be expelled immediately. But that alone won't remove white supremacy and extremism from America."
She also said: There are changes elected leaders should pursue immediately, including advocating new criminal laws at the state and federal levels that hold white supremacists accountable and tracking the activities of extremists such as those who breached the Capitol. Twitter and other companies made the right decision to stop Trump from using their platforms, but they will have to do more to stop the spread of violent speech and conspiracy theories."
A campaign tinged with the racial theme 
To speak of white supremacy is bold. Nevertheless, Clinton – as part of the Democrats – reviews, criticizes and demagogically compares what happened at the Capitol with the protests that began after George Floyd's death, in response to the thesis of police abuse. It all comes down to skin color.
Now, with these excerpts from his editorial, one can feel in her speech – focused on the disdain for "white supremacy" – an echo of the comments made by Democrat Joe Biden last Thursday. There, the former vice president said the rioters who entered the Capitol last week would have been treated "very differently" if they had been affiliated with the Black Lives Matter campaign and organization, Breitbart said.
It's not the first time Biden has touched on the issue of race as a hot topic and branded it as something that divides American society. While running for the White House last year, Biden and Harris often tried to paint the race between them and Trump as a "battle for the soul of the nation."
Biden, in particular, promised throughout the campaign that, if elected, his administration would "eradicate systemic racism" and focus on strengthening the voting rights of communities of color.