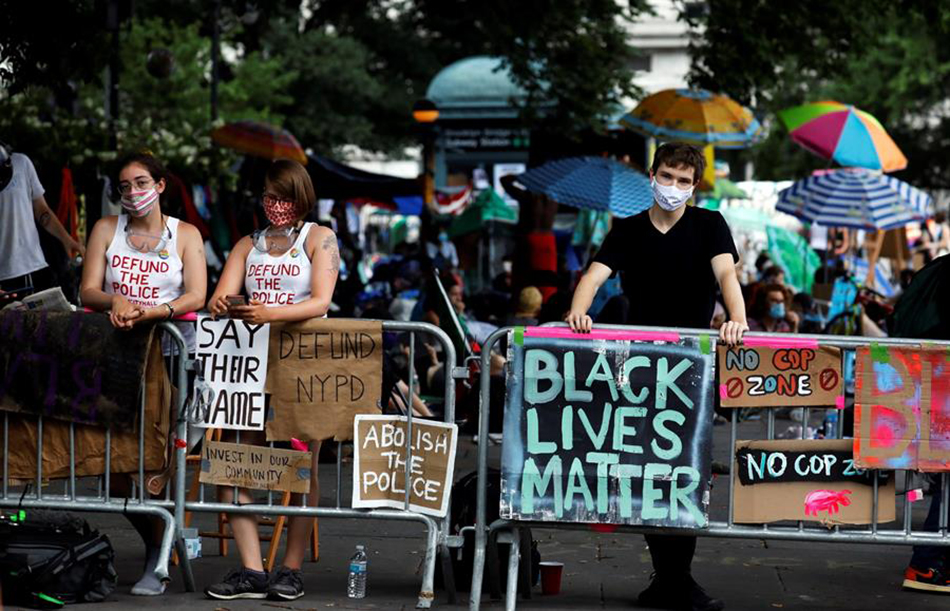 Spanish – Black Lives Matter, the movement that gained notoriety this year, is the target of a lawsuit by the city of Detroit for violence during its protests.
The death of George Floyd was a new reason for the group to take to the streets and create chaos in other cities such as Atlanta, Baltimore, Charlotte, Chicago, New York, Philadelphia, and Washington, leaving in their wake about 570 protests, peaceful during the day but turning violent at night.
The group, which is hiding behind racial and social equality, is the architect of 91% of the riots in the United States between May 26 and September 12, according to the US Crisis Monitor. Meanwhile, the figure for damages following Floyd's death reached two billion dollars.
So, it is to be expected that the Detroit lawsuit would have a basis in an organization that even created chaos on election night in the US, causing havoc and subduing Trump supporters stationed around the White House.
A civil conspiracy
It all started in August when BLM activists sued the city because the police allegedly responded with violence when the protesters took to the streets.
The protesters asked a federal judge to prohibit the police from using "tools of excessive force," such as chemical weapons, sound cannons, and rubber bullets. The court ruled in favor and restricted the use of force by officials.
But the city responded in kind. An article from The Intercept states that Detroit sued the group for being part of a "civil conspiracy" that seeks to "disturb the peace, engage in disorderly conduct, incite unrest, and destroy public property."
Also behind the original lawsuit is Detroit Will Breathe, a Detroit-born group that, like BLM, defends a supposedly egalitarian system. The police, meanwhile, have labeled them "criminals" who incite violence.
Beyond both lawsuits, the meaning of the legal dispute translates into a new stage where authorities and social groups are confronting each other within a country that would be heading towards a democratic government, which has not been clear in its position in the face of the violent protests led by the BLM.
The annoyance of the squad
Of course, the lawsuit filed by Georgia generated discomfort in the most radical sector of the political left.
Rashida Tlaib, a congresswoman from Michigan, whose congressional district includes much of Detroit, called the appeal "an unthinkable assault on constitutional rights."
As a faithful member of the 'squad,' she is committed to socialist discourse in favor of a radical change in the United States with measures that aim at low credit, a public health system, and environmentalism as a way to impose state control.
In contrast, the city's police chief, James Craig, responded to the first lawsuit filed by the BLM.
"If someone resists arrest or attempts to attack our officers, we will use whatever force is both reasonable and necessary to overcome the resistance. We do not want the protesters or officers to be injured," he said.