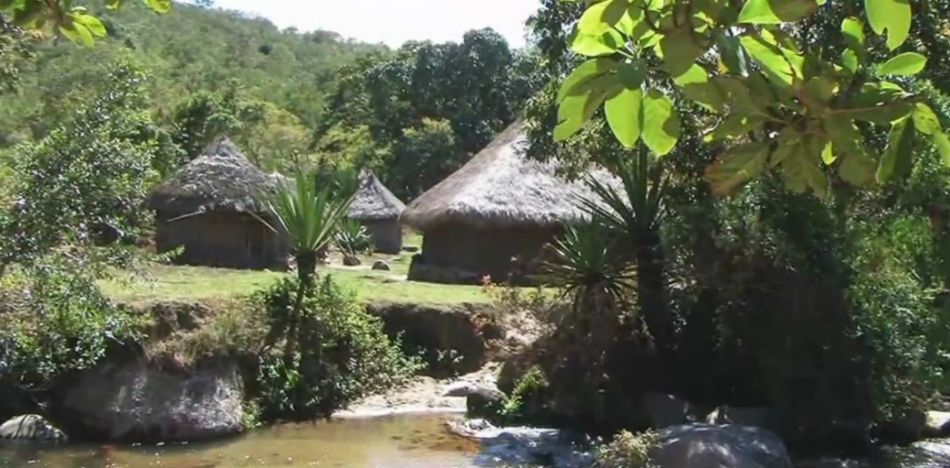 EspañolThe Sierra Nevada of Santa Marta in Colombia's northern region is home to multiple indigenous communities living peacefully on sacred land. But the Arhuaco people there were confronted with a harsh reality February 19 when paramilitary groups confronted them with threats and violence.
The indigenous community said several people who identified themselves as demobilized members of the United Self-Defense Forces of Colombia came onto their land with firearms, making threats and burning some of areas considered sacred by the community.
This is not the only indigenous group in Santa Marta's Sierra Nevada that has received threats. Francisco Gil, a mamo Indian of the Kogui community, said he has also been threatened by men who claim to be paramilitary. The Wiwa have also reportedly experienced persecution from similar groups, and are concerned about how to defend their territory.
Local media have reported that the confrontation with the Arhuaco could have been a "strategy of repositioning paramilitaries who are interested in the area," because it previously belonged to the group.
The armed men accused the indigenous people of practicing witchcraft and threatened to burn down the town one indigenous leader said in a statement both to local media and to the area's public prosecutor's officer. The community is reportedly still very concerned about what to do, and many said they're worried about being driven out.
Source: El Espectador