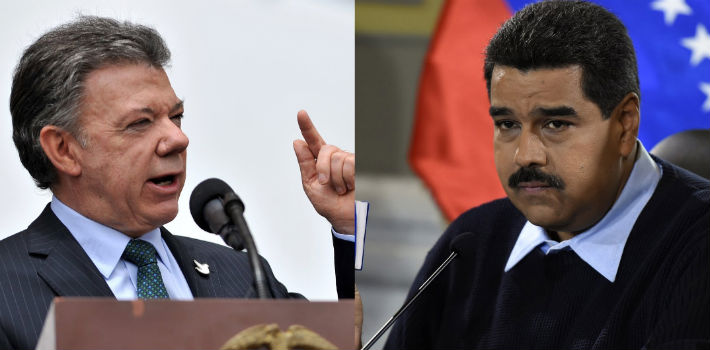 Colombian President Juan Manuel Santos and his counterpart from Venezuela Nicolás Maduro met Thursday, August 11 in Puerto Ordaz, Venezuela to discuss border problems restricting access between the two countries.
The presidents agreed to a plan that would gradually reopen the border, with special measures being taken to stop smuggling, among other things.
Border crossing was closed on August 19, 2015 after three soldiers were killed, which Maduro blamed on Colombian paramilitaries.
According to Maduro, smuggling had be carried out by Colombians who crossed the border into Venezuela looking for products at lower prices. He said the border would open only when security conditions improved.
Due to the border closings and the reduction of Venezuelan industry, people have been struggling to obtain basic necessities like food and medicine.
The Venezuelan government had to open the border crossing for two days last June so Venezuelans could go to Colombia and stock up on food and medicine no longer available in Venezuela.
Afterward, authorities of each country announced the border would have no more partial openings. Instead, they said it would definitely reopen through a gradual process.
Sources: El Tiempo