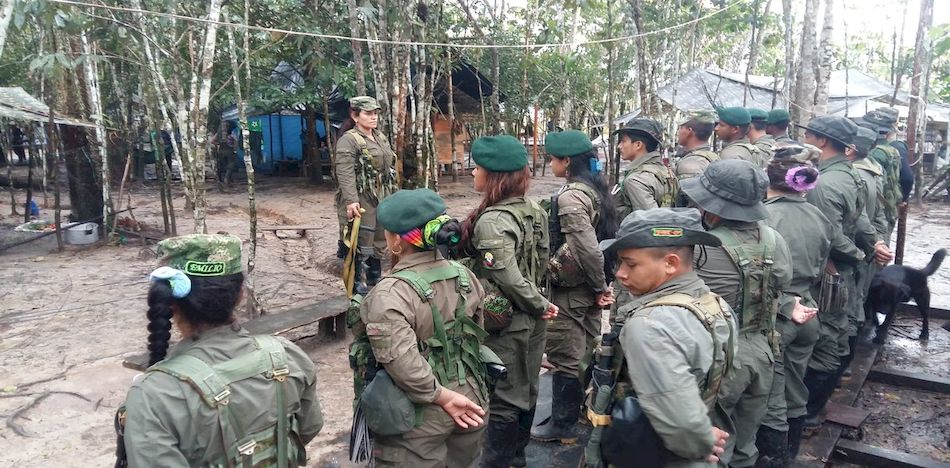 EspañolSoldiers in Colombia's army entered a rural area controlled by The Revolutionary Armed Forces of Colombia this week — a confrontation that was ultimately attributed to "human error."
Army Captain Camilo Larrotta Echeverry suffered a leg injury during the confrontation Wednesday, May 31, after passing into San Jose de Guaviare, a rural area under FARC control in the south of Colombia.
The Strategic Transition Command issued an official statement afterward, saying that soldiers from mobile brigade seven, belonging to the Joint Omega Task Force, were carrying out an operation near FARC-controlled territory, and accidentally passed one of the safety perimeters.
"At dawn today we had an incident resulting from a military error in which, due to disorientation in the night, members of our forces ended up in the surroundings of a camp in San José del Guaviare," Defense Minister Luis Carlos Villegas told reporters.

"Upon arriving, armed men fired and our men quickly retreated when they recognized their mistake," Villegas said.
Two soldiers moved to their garrison, one of whom was grazed by a bullet, but not seriously harmed.
Before the event, a senator for the political party The Democratic Center tweeted that it was an ambush organized by FARC guerrillas against the army.
Me informan que guerrilleros de zona veredal en Guaviare llamaron al ejército para desmovilizarse y los recibieron a plomo. Los emboscaron!

— María Fernanda Cabal (@MariaFdaCabal) June 1, 2017
Tweet: I was informed that guerrilla members in the rural area of Guaviare summoned the army to demobilize and met them with gunshots. It was an ambush!
By June 20, the guerrilla group is expected to surrender all of its weapons to the United Nations as part of a process of returning to civilian life. That date was established as an extension by Juan Manuel Santos' administration.
Source: El Nuevo Siglo