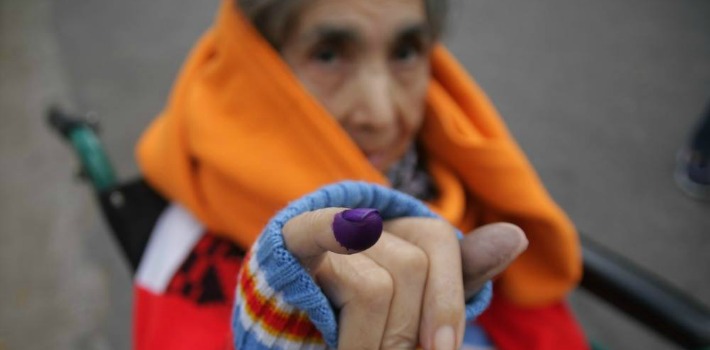 Español "You cannot imagine our joy," says Richard Alexander Molina about the Venezuelan opposition's landslide victory on December 6. Molina is a young Venezuelan who is about to enter his sixth year of exile in Buenos Aires, Argentina.
Besides his work and journalism studies, he volunteers as spokesman for A Voice for Venezuela, a Buenos Aires-based group made up of Venezuelans who have left their country in response to the Chavista regime's violations of the Constitution and human-rights abuses.
Their aim, according to the group's members, is to restore a democratic republic.
How did you experience the election from abroad?
We followed the election's coverage on social and traditional media all day. Globovisión was quite biased; they only broadcast the government's announcements. But the opposition Democratic Unity Roundtable (MUD) launched a YouTube channel, where they reported the opposition's complaints and performance. We watched everything.
I noticed that members of the Venezuelan community in Argentina asked on social media if there was a rendezvous point once the results came in. Around 1:00 a.m. (local time), when the opposition's victory was announced, many Venezuelans took to the streets in the Obelisco area.
Without a doubt, this was a victory to be celebrated.
What do you expect from the opposition?
We're still waiting for the final results, as there are many seats that are too close to call. If the opposition obtains 112 seats, it will enjoy a supermajority to drive the necessary reforms through Congress. They will be able to convene a presidential recall referendum and prevent President Nicolás Maduro from traveling abroad.
The opposition representatives must be patient and think clearly in order to avoid repeating the mistakes of previous congressmen, who often committed errors out of rage.
How many Venezuelans are living in Argentina?
There are around 15,000 Venezuelans living in Argentina, but around 3 million Venezuelans make up the global diaspora. That's the number we have.
In 2010, there were only 3,000 Venezuelans in Argentina. In just five years, immigration to this country has sharply increased.
What changes do you need to see in order to return to Venezuela?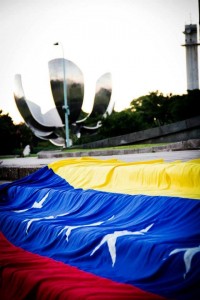 The process of change has already started. This is a small, first step. Venezuela has gone through many difficult situations. The Chavistas are responsible for the grave political, educational, and social crisis.
We should not revert everything and turn it upside down. We have to start working with what we have, what has been done well, and unite the Venezuelan people. We need to bring together all the extremely divided sectors. Whether residing inside or outside the country, all Venezuelans have a role to play.
I hope to return when I can believe in Venezuelan institutions. They need restructuring, because the current ones suppress liberty. I will return when I don't have to be afraid of being killed or kidnapped.
It's fundamental to start fueling this change from the National Assembly. The new majority has to reinstate democratic rule to the country and encourage us to help rebuild it.
We are not inferior to those who have stayed. The fact that we are abroad doesn't mean we are absent. The opposite is the case.
[adrotate group="8″]
What drove voters to support the opposition this time? 
The shortages in food and medicine. Venezuelans, like all human beings, need to afford basic products. They also know that the country is undergoing an economic collapse, with the highest levels of inflation in recent memory.
Many people supported the opposition because insecurity is truly alarming. When you leave your house [in Venezuela], you can get killed or kidnapped, or you can fall victim to blackmailers. Some 25,000 people die every year in violent episodes, more than in Middle Eastern wars.
Another issue is polarization. There is constant conflict within families and civil-society groups. This keeps the country from moving forward. Growth requires a joint effort, and that was lost many years ago in Venezuela.
Lastly, there is government corruption. A president can't be constantly traveling around the globe when the country is in so much need.
These are the key points. Even people who supported Chavismo in the beginning are now demanding change.