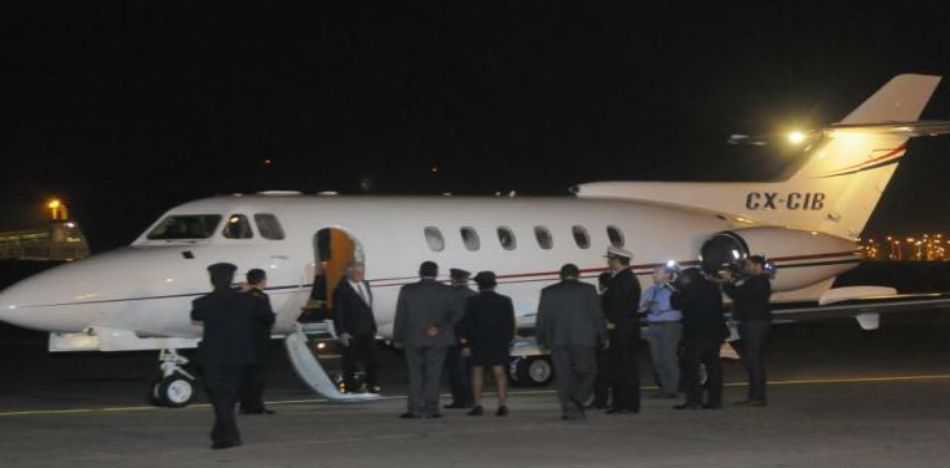 EspañolUruguayan President Tabaré Vázquez took to the newspapers to defend the purchase of his presidential airplane, stating that it was done legally.
Due to several accusations regarding the aircraft, the president stated in the newspaper Subrayado that "the Court of Auditors lifted the observation, establishing that it has fulfilled all legal requirements."
He was referring to the fact that the Court of Auditors had observed the purchase process, since the initial plan was to buy the aircraft — which cost US $1,010,000 — directly from a private owner, but ultimately dropped that oversight.
Vázquez said the matter would be settled from  a "legal and administrative" perspective.
He confirmed that the purchase order will be carried out for what he called a "multipurpose airplane" and added that he "acted in accordance with the law and with absolute transparency."
Originally, the legal council had recommended the Court keep the cost under observation, since the public contract had not been competitive.
The decision to lift the observations was taken into account with the court voting four out of seven in favor. The decision change happened when Miguel Aumento, the new Court of Auditor, took office.
Source: El Observador