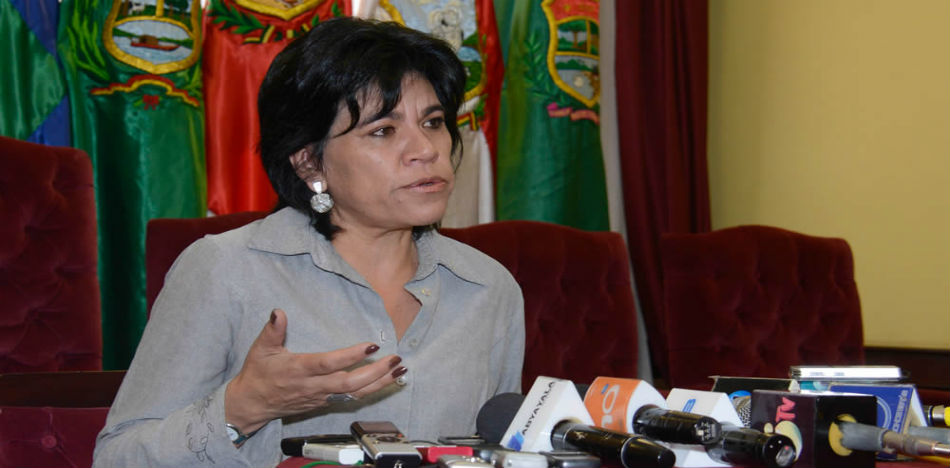 EspañolThe Supreme Electoral Tribunal of Bolivia rejected the Movement for Socialism party's books that were going to be used for collecting signatures regarding President Evo Morales' eligibility to run for reelection in 2019.
The books were reportedly already notarized before being rejected for not including a question regarding popular consultation in in the petition for which people were going to sign.
President of the tribunal Katia Uriona said the petition did not meet all the requirements established by law that would otherwise make the signatures valid.
Uriona said should changes related to this discrepancy have been completed, the courts will reconsider the books.
"The main requirement is related to raising the question for which the books would be enabled and this has not been fulfilled," she said.
Councilor and President of MAS Urban Management Tito Sanjinés reported in early January that he had submitted a request to the tribunal for the provision of signature books that would lead to Morales' eligibility in the upcoming election.
Opposition lawyer Luis Felipe Dorado said the people are tired of the government "dumping money into elections and inquiries that are only of interest to the governing party. "
Magistrates are up for election in 2017, which implies even more spending of resources. He pointed out that "citizens cannot continue to take on the costs of Evo Morales' desperation to seek re-election. The authorities must dedicate themselves to governing."
Sources: El Deber