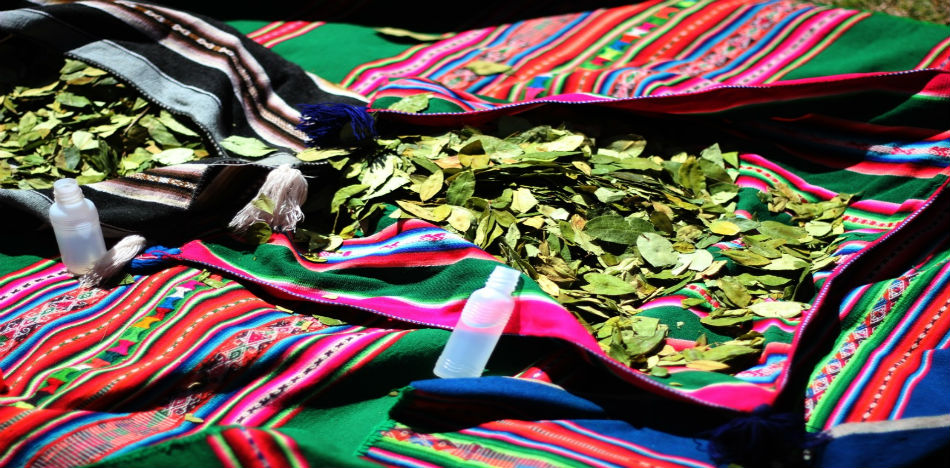 EspañolThe Bolivian government has presented a new coca leaf bill that would legalize 20,000 hectares of land for the growing of coca leaves — 8,000 hectares more than is currently legal — which has Yungas coca growers protesting the decision.
The proposal includes 13,000 hectares for La Paz, and 7,000 for Cochabamba, according to the Ministry of Rural Development. But coca growers are strongly rejecting the proposal because it disadvantages certain regions of the country.
Bolivia legalized the coca leaf in 2004 as an alternative solution to criminalization, like other South American countries. The law currently allows for 12,000 hectares of land for growing coca, but studies have shown that isn't enough to satisfy the local market, — and that the rest of what is grown ends up in illegal trafficking — which is why legislators are aiming for 20,000. But some growers said the law treats growers in certain areas unfairly.
"Let's be clear," Vice President of the Association of Coca Producers (Adepcoca) Gregorio Chamizo said, "7,000 hectares for Chapare, as well as the development of industrial plants, citrus, bananas and palmetos for export. They gave them urea plants, ammonia, and gave us nothing. We can't accept that."
Minister of Rural Development César Cocarico said the law is a political necessity.
"We all know that there are producers in the Yungas of La Paz and in the tropics of Cochabamba and ignoring these extremes is risky," he said. "We can not say that from now on there can be no coca in Caranavi or in the tropics."
"We did not take into account our population growth," Chamizo said. "It would seem that only the tropics did. Ninety-two percent of our coca goes through control, while none of Chapare's (goes through controls). It's not fair. We aren't closing dialogue, but we believe a break with the government is getting closer."
Source: El Deber