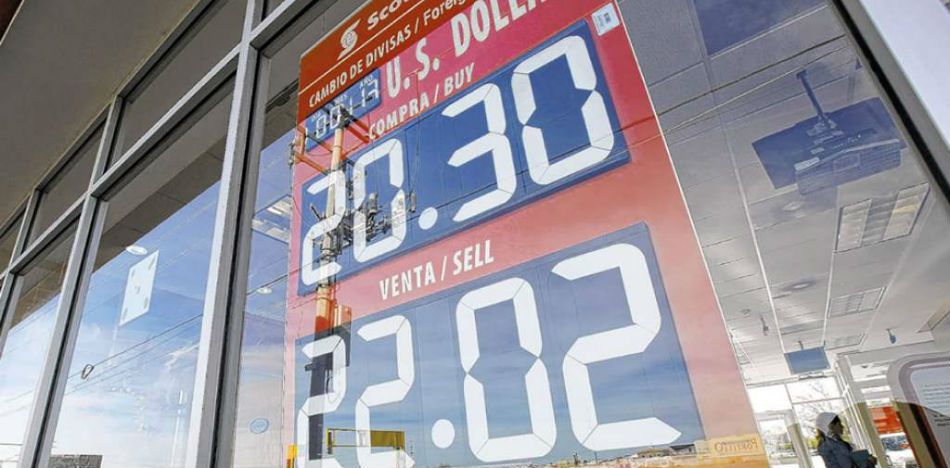 Investors are abandoning Mexico's financial markets, as Mexico's peso reaches historic lows with the dollar due to sharp depreciation following President-elect Donald Trump's announcement of trade and immigration policy plans to implement with the Aztec nation.
The peso reached a new historic low against the dollar on Wednesday after Trump's first post-election press conference, and officials from the Central Bank of Mexico (Banxico) reported spending USD $2 billion to stop the free fall of the Mexican currency, which has weakened about 16% since the US presidential elections on November 8.
The investor flight is largely due to fears about jeopardizing the economic advances that Mexico has made in the last 20 years, which could be dramatically affected by the tariffs and border control measures that the Trump administration is likely to impose.
"A renegotiation of the North American Free Trade Agreement (NAFTA) would basically annihilate Mexico's growth model," said Juan Carlos Rodado, director of Latin American research at investment bank Natixis, who added, "That would be catastrophic for investor confidence."
80% of Mexico's exports go to the United States and almost 30% of Mexico's Gross Domestic Product (GDP) comes from trade with the United States, so the implications for its economy in the wake of Trump's trade policies are certain to be far-reaching.
"If tariffs are imposed, Mexican exporters will be less profitable," said Alberto Ramos, Latin American chief economist at Goldman Sachs, while Luis de la Calle, Mexico's former trade representative, said, "Trump is manipulating the currency of Mexico through his tweets, against the interests of the United States."
According to Natixis data, foreign investors have reduced their holdings in Mexican assets by 11.3% in December, the biggest monthly decline in percentage terms in almost a decade.
Rodado anticipates that Mexico's economy could contract up to 3.3% in 2017 if the United States imposes strict trade conditions, a stunning downturn in contrast to the Mexican economy's 2.1% growth in 2016.
The relationship between Mexico and the United States is very different from thatof 1995 when the United States coordinated a USD $50 billion rescue package for the Mexican economy, after a poorly managed peso depreciation plan led the Aztec country into a recession.
Source: La Prensa