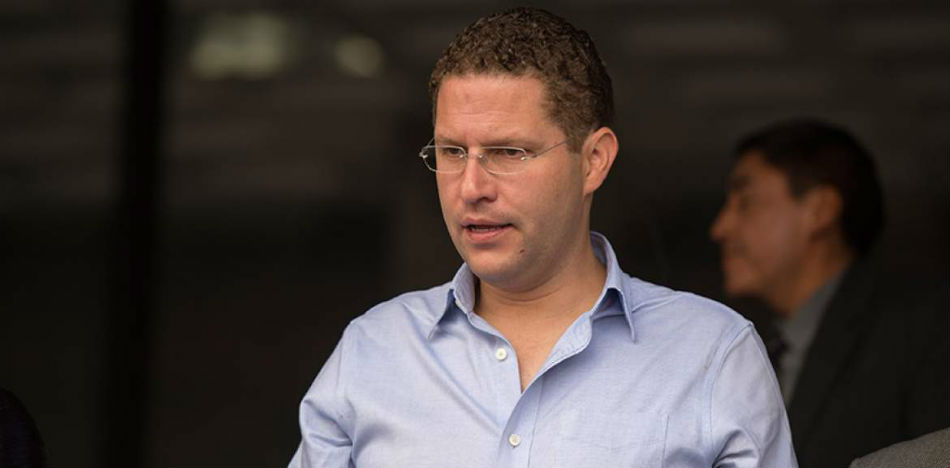 Quito mayor Mauricio Rodas traveled to the United States on Tuesday to ask the US Justice Department to disclose the names of officials who received bribes from Odebrecht.
Rodas announced that he will denounce the alleged corruption before the Organization of American States (OAS), as well as what he described as a "political persecution by the government of Rafael Correa."
In addition, the mayor addressed the accusations of Correa, who has fingered Mauro Terán as "the powerbroker in the municipality of Quito" and for having participated in the negotiations of bribes in conjunction with the construction of Quito's metro by the Brazilian construction giant.
Mauro Terán was arrested last Friday by the Prosecutor's Office, and has been charged over an unexplained two million dollars worth of deposits in his personal bank accounts over the last two years.
Regarding the suspicious bank statements, President Correa has alleged through his Twitter account that the deposits in question coincide with the dates of the Odebrecht metro negotiations.
At the press conference, Rodas read an official statement to the public stating that Terán "is an honorable person and I hope that his innocence will be proven during the process."
He also noted that Mauro Terán has long collaborated with him in logistics of various projects, with respect to the legal and political fields.
The allegations of corruption and bribery have caused a stir in the Andean nation, which is gearing up for presidential elections next month. Current President Rafael Correa has already tried to do damage control, alleging that his administration will be accused in connection with Odebrecht, but asserting that the allegations are baseless.
Although Correa's left-wing former Vice President Lenin Moreno is currently leading in opinion polls, centre-right opposition candidates such as Guillermo Lasso and Cynthia Viteri are within striking distance.
Given Latin America's swing to the right in recent years, it is likely to be a closely contested election, which could head to an April runoff if no candidate receives 50% of the vote, or 40% with a 10% margin of victory over the closest candidate.
Source: La Republica