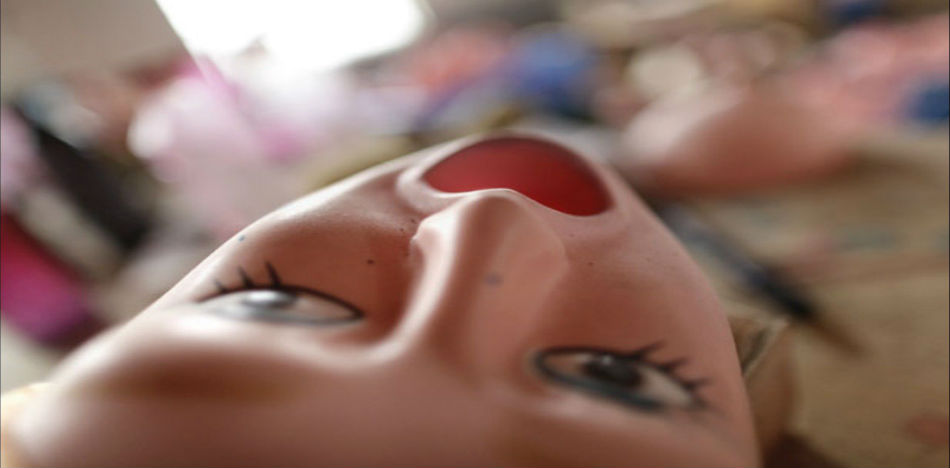 EspañolFollowing controversy over a gag gift inflatable doll intended to "stimulate the economy," Chile's Minister of Economy Luis Felipe Céspedes and President of Asexma Roberto Fantuzzi are issuing apologies.
At a dinner held for the Association of Exporters and Manufacturers, a symbolic gift is traditionally given to the minister who assists on behalf of the government. In this case, that gift was a blow-up sex doll.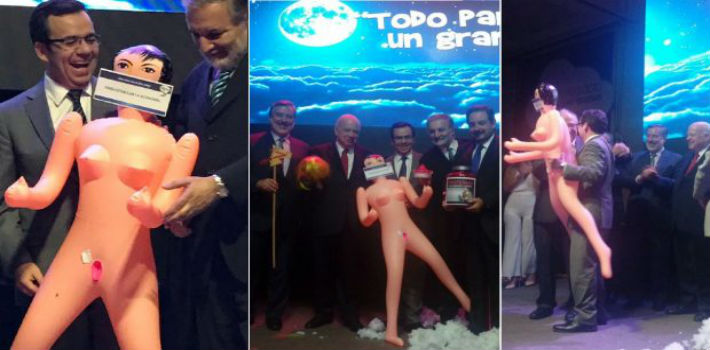 Céspedes tweeted that despite being surprised with the gift from Axexma, he wanted to apologize, claiming it wasn't consistent with his views on women.
Fantuzzi, meanwhile, also asked forgiveness, saying that he has a wife, daughters and granddaughters, and did not intend to generate violence against women.
The joke has received negative responses across social media. Several users described the gift as "macho" and criticized the indifference of authorities who were present at the dinner. Corfo Executive Vice President Eduardo Bitrán, Energy Minister Andrés Rebolledo and presidential candidates Alejandro Guillier and José Miguel Insulza attended the dinner.
President Michelle Bachelet condemned the inflatable doll as an example of the Chilean economy, saying that, "The struggle for respect for women has been an essential principle in my two governments. What happened at Asexma's dinner can not be tolerated."
Pese a ser sorprendido con el regalo de @Asexma, pido disculpas. Lo ocurrido no se condice con el respeto por la dignidad las mujeres

— Ministerio Economía (@meconomia) December 14, 2016
PEDIMOS PERDÓN: TENGO ESPOSA, HIJAS Y NIETAS, JAMÁS LA INTENCIÓN FUE GENERAR VIOLENCIA CONTRA LA MUJER. #ASEXMA

— Roberto Fantuzzi (@rfantuzzih) December 14, 2016
Source: La Tercera