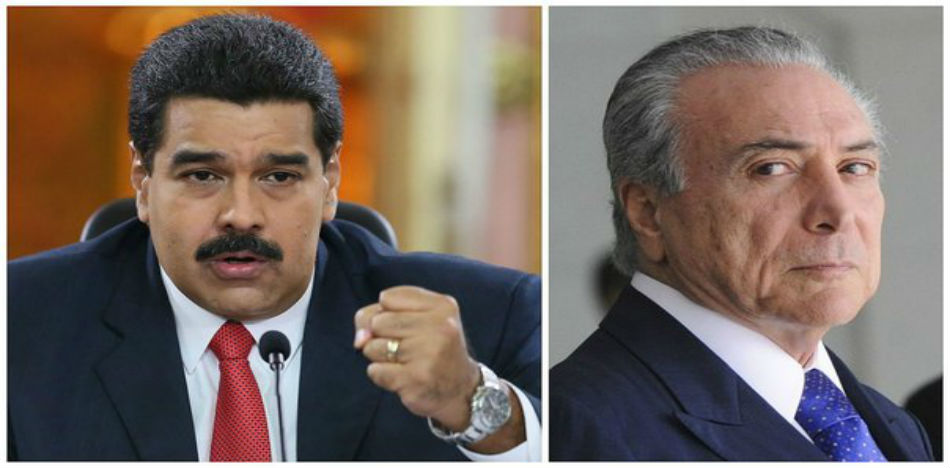 EspañolPresident of Venezuela Nicolás Maduro described President of Brazil Michel Temer as a "hit man" for allegedly committing the "social crime" of depriving the people of their rights to education, employment and public health.
"Temer does in Brazil what the Chilean dictator Augusto Pinochet did not do," Maduro said on national radio this week. He said what Temer is doing is "committing a social crime" against his people.
Maduro has been a strong critic of the current president of Brazil ever since the former President Dilma Rousseff was removed from office in August 2016.
Meanwhile, Venezuela has been facing a humanitarian and economic crisis, according to members of Mercosur and the Organization of American States. Citizens are reportedly digging through the trash for food, while others have crossed the border to Colombia in search of medical supplies that are lacking at virtually all hospitals in the country.
The Venezuelan President said Brazil is in an "imperialist threat" that wants to take everything away from the people, comparing Michel Temer to former Dictator Augusto Pinochet in Chile.
"Pinochet did not dare to take away pension increases," Maduro said, "or salary increases, the right to public health, education and housing, as Temer is doing."
Source: El Nuevo Herald