EspañolIf Canada wants to avert an environmental apocalypse, it should follow the example of a communist state that consistently fails to meet its own citizens' demands for toothpaste and toilet paper.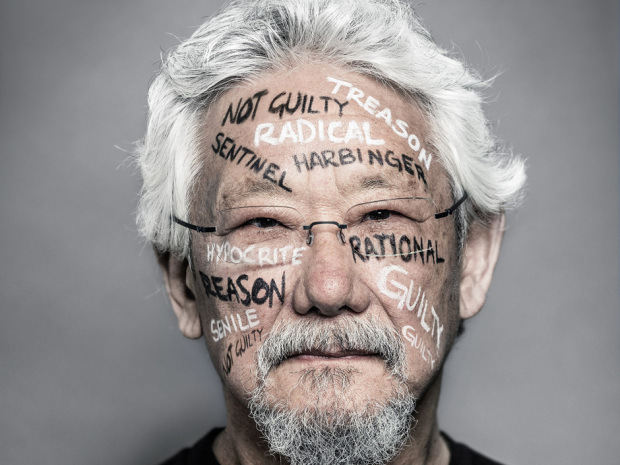 So says Canadian scientist-turned-eco-warrior David Suzuki, who sees Cuba as a model of sustainability.
This week, Suzuki is inviting the public to vote on whether his recently released carbon manifesto is an act of treason, or, as he alleges, a fitting testimony to the "willful blindness" of government, corporations, and Canadians at large (essentially everyone except Suzuki himself).
Like many of Suzuki's projects of late, "The Trial of Suzuki" is more than a little exaggerated. For starters, the "trial" is actually a controversial live theater performance sponsored by the Cape Farewell Foundation, an international environmental activist group that credits itself with offering "a cultural response to climate change."
But since Suzuki's manifesto decrees willful blindness — "failing to be informed about critical issues" — as an indictable offense, it seems only fitting that his own claims should be put under closer scrutiny.
In 2003, Suzuki lauded Cuba for having "invented" urban agriculture. Then, in 2006, he hosted Cuba: The Accidental Revolution, a two-part documentary (see trailers here and here) that celebrates Cuba's de-industrialization. The documentary explains how Cuba turned adversity into acclaim, pivoting inwards toward organic, localized agriculture after losing its economic benefactors with the collapse of the Soviet bloc.
Fast forward a few years and things look a little different — even for Cuba's ex-president Fidel Castro. When asked by a reporter in 2010 whether the Cuban model was still worth exporting, the aging revolutionary replied: "The Cuban model doesn't even work for us anymore."
This should come as no surprise. As Pierre Desrochers and Hiroko Shimizu explain in The Locavore's Dilemma, the global food system developed as a way to diversify the risks inherent to over-reliance on local agriculture.
But Canada's sultan of sustainability is not to be deterred.
One month after Castro's remarks were published in The Atlantic (and immediately picked up by major newspapers around the world), David Suzuki reiterated his defense of the Cuban regime. He told an audience at Dalhousie University in Halifax, Nova Scotia: "I think we have to look to Cuba as a model for what we do."
The statement earned Suzuki an immediate and vigorous round of applause, which is more than a little disconcerting.
Like other Canadian universities (e.g., University of British Columbia, University of Alberta, University of Saskatchewan, Queen's University, and McGill University), Dalhousie offers for-credit courses in Cuba that focus in whole or in part on sustainable development.
One would expect Suzuki's exuberance to draw at least a modicum of caution among scholars familiar with the island. After all, Cuba's increasing dependence on highly subsidized Venezuelan oil is no secret — and even the North American press has been following the fires, spills, and equipment failures that have plagued Venezuela's state energy company (PDVSA), the source of an estimated 110,000 barrels of oil a day shipped to Cuba.
But, as I have argued before, many Canadian academics appear to resist criticism of the Cuban regime.
Even if Cuba were to reduce its reliance on Venezuelan oil, it would still fall short of meeting the conditions outlined in Suzuki's carbon manifesto. First, in order to become self-sufficient in oil production, Cuba would need to exploit its deep-water reserves (Suzuki rejects deep-water drilling). Second, industry analysts estimate that Cuba would need to produce well over 200,000 barrels of oil per day in order to get the same economic benefit it currently obtains from Venezuelan subsidies.
As was previously the case with the Soviet bloc, Cuba not only receives oil credits at below-market prices from Venezuela but also receives oil in excess of its actual demand — the surplus being sold at market prices to generate hard currency returns. In 2012, oil became Cuba's second largest export, overtaking pharmaceuticals.
With respect to the productivity of Cuba's sustainable agriculture program, Suzuki's claims are equally suspect. He has repeatedly stated (see here and here) that Cuban cities are largely self-sufficient in food production.
And he is not alone.
Sarah Elton, Canada's leading locavore and a "best-pick" author of the David Suzuki Foundation, claims 65 per cent of Cuba's food is produced by Cuban farmers.
While small-scale agriculture may, indeed, be contributing more to the national production of certain crops, the reality is that 80 per cent of food available for consumption in Cuba is imported. Moreover, studies have shown that Cuba is more dependent on imported food today than it was prior to the 1959 revolution.
Far from being a model for the world to follow, Cuba is caught in a bind.
If further proof of the island's problems is warranted, one need only consider the observation of Raúl Castro (Fidel's brother and hand-picked successor), who recently called Cuba's agricultural inefficiency and import dependence a threat to national security.
To Suzuki's credit, he is not all wrong on Cuba. In 2003 he wrote that "teaching sustainable farming to other farmers, researchers, academics and activists from around the world has become a growth industry in Cuba." In other words, Cuba's communist regime found a way to market itself to people who "are rich enough to play at being poor."
If faith in the Cuban model constitutes willful blindness, let the parties be judged accordingly.