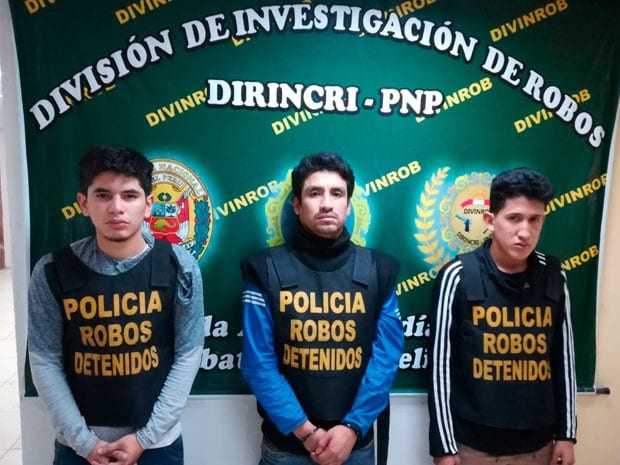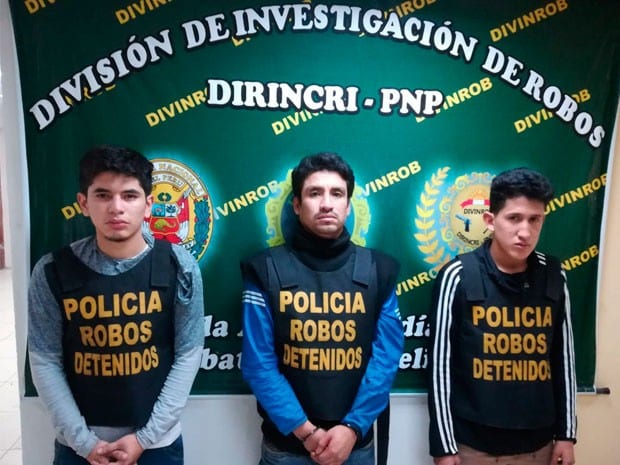 Nicolas Maduro's regime is pushing the emigration of Venezuelan criminals to the detriment of the countries that welcome the thousands of citizens fleeing the Chavista dictatorship.
For example, more than 20 dangerous criminal gangs from Venezuela have entered Peru, the country receiving the second-highest number of Venezuelans. These include the "Tren de Aragua" and "Los Gatilleros de la Guaira," which entered Peru to commit violent crimes.
According to the Sunday edition of Panorama, in 2017, only 37 Venezuelans were imprisoned in Peru for serious burglary, but this figure has increased in recent months, reaching 364 by 15th May this year.
"Unlike the Peruvian delinquent who may show the slightest bit of remorse or guilt, the Venezuelan criminal is extremely cold and has no remorse," Carlos Carrion Mendoza, a forensic psychologist, told the media.
Cabeza mostrada en sanguinario video de criminales venezolanos pertenece a peruano | VIDEO: Cabeza mostrada en sanguinario video de criminales venezolanos pertenece a peruano | VIDEO El sangriento video que se viralizó en las redes sociales el úl.. *IP https://t.co/BhIZq794yo

— Perú News ?? (@PeruNews) September 16, 2019
Recently, Peru witnessed a terrifying crime. Two persons, one Peruvian and the other Venezuelan, were cruelly dismembered. Apparently, one of the Venezuelans involved in the crime had already been deported. But he had returned to Peru.
Oscar Perez, the former Venezuelan deputy and president of the NGO Union Venezolana in Peru, suggested that Maduro's regime could be infiltrating criminals in countries like Peru to harm the good Venezuelan migrants.
"I don't mean that it isn't spontaneous, but what worries us is the frequency. There is not a day when a Venezuelan does not appear in the news engaged in irregular activity in the country," he said.
Perez said that "it would not be absurd to think that there could be a political motivation of the Chavista regime of Maduro, aimed to tarnish the exodus, but also to create a problem for the Peruvian state," so that the latter would enact more stringent policies on migration.
The criminals arrested in Peru are Venezuelans who, instead of being in prison in Venezuela for their crimes, are free, similar to thousands of criminals in the South American country.
A report published by La Republica in August 2018 revealed that former Venezuelan soldiers, police, and paramilitaries who served the Maduro regime had entered Peru.
Reports from the Intelligence Directorate of the Ministry of the Interior (Diremin) reveal that the majority are men and women who committed atrocious murders ordered by the Venezuelan president and don't feel protected by their government. So, they decided to migrate to neighboring countries in South America as refugees to start a new life, but not removed from criminal activity.
Daniel Blanco, a journalist specializing in crime reporting, told the PanAm Post that he is suspicious of an "open-door policy" where criminals are leaving Venezuela without a verification of their police or criminal records.
"The profile of the Venezuelan criminal in Peru is the common crook with experience in Venezuela as he has belonged to gangs; most are extortionists, thieves, and even police," he said.
"First they started stealing in the Northern Cone, which are marginal sectors where there is a lack of public lighting, poor road conditions, and a significant number of motor vehicles that allow them to continue committing crimes. Later, they began to extort money from businesses, rob banks, and exchange houses. Also, we already see gangs with weapons of war with the same modus operandi as they did in Venezuela," he explained.
He also said that "criminals obtain weapons here in Peru, and ultimately, they recognize each other and get in touch. They have formed their criminal networks, and they obtain weapons that are not legally registered; they buy them for 200 and 300 dollars. The grenades, I suspect, come from the jungle where drug traffickers and guerrillas operate."
Fermin Marmol, a criminal lawyer, told the PanAm Post that Venezuela is considered a "sieve country" regarding criminality:
Venezuela does not have the institutional strength to prevent the entry and exit of unwanted persons, such as those related to the illegal trafficking of drugs, arms, and ammunition.
"In 2014, we had already warned about the emigration of Venezuelan violent criminal groups to the Caribbean sea, Panama, Colombia. And today, we know that it has reached the United States and the Southern Cone," he added.
"Venezuela does not prevent the entry of minerals, precious stones, nor does it restrain the movement of people who are sought by the justice system. Therefore, professionals have escaped socialism by emigrating, and so have people who truly strive to export criminal modus operandi," he said.
Marmol explained that all this happens because the country governed by Maduro has high rates of impunity:
In Venezuela, at most eight out of every 100 crimes are punished; impunity is around 92%. The shortage of uniformed police with real patrol work exceeds 80%, and the lack of criminal investigation police is about 300%. Prosecutors who are dedicated to the judicial process have a shortfall of more than 50%, while criminal judges have a deficit of more than 40%. It is logical to assume that in a country with high levels of impunity, criminals will seek to export their methods.
For the criminal lawyer, the solution is that countries with good institutions "quash these problems" by prosecuting criminals to the fullest extent of the law.
Confronted with the events that took place in Peruvian territory, Home Affairs Minister Mauro Medina declared that the National Police would arrest Venezuelan citizens who do not seek to regularize their immigration status after arriving in that country. He added that the security agencies work together with their Ecuadorian and Colombian counterparts, while in Venezuela, the database is outdated.