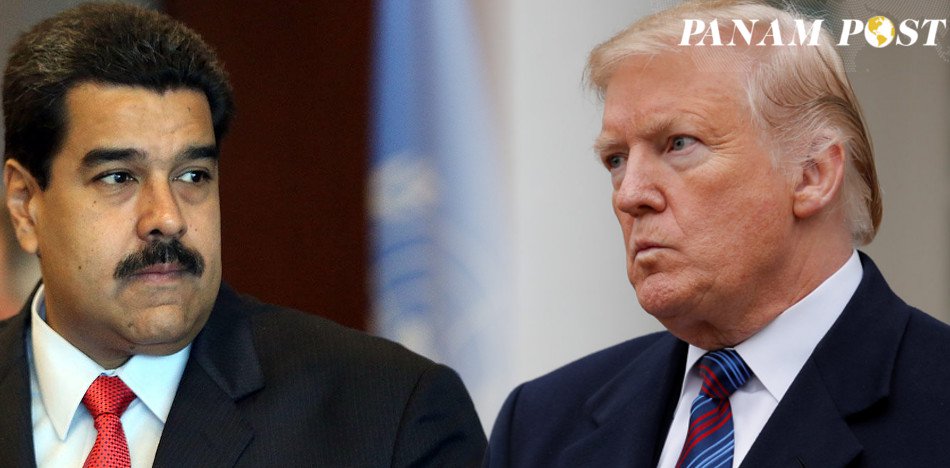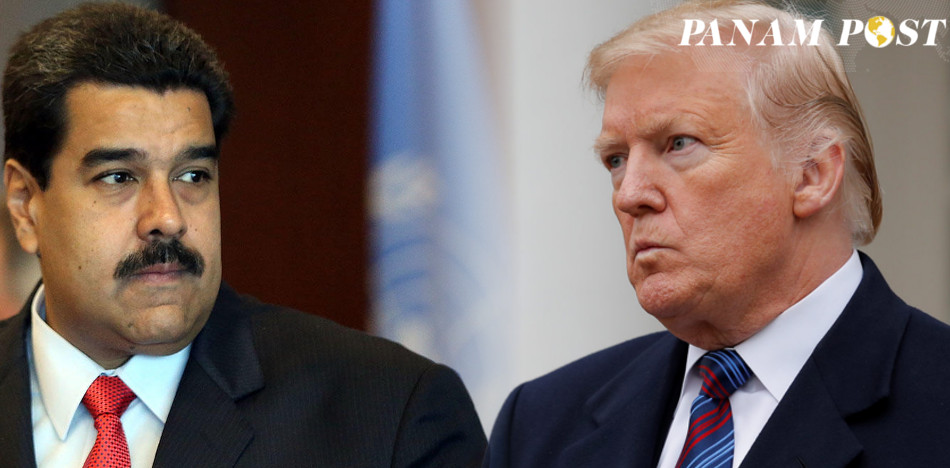 There is much speculation about the new embargo that the United States imposed on Nicolas Maduro's regime to further pressure the fall of the dictatorship. Some claim that the measures will directly affect the Venezuelan people, and others point out that they are sanctions that will only impact those who are sustaining Chavismo in power. However, what is the real scope of these sanctions?
There is a blockade against Venezuelan state assets on U.S. soil and economic sanctions against any company or individual that decides to maintain relations with Maduro's regime. The measures have been outlined with the aim of not aggravating the suffering of the citizens.
The executive order signed by Donald Trump includes 21 exceptions to avoid jeopardizing vital activities such as telecommunications and humanitarian aid organizations.
The measure implies that assets are now "blocked and cannot be transferred, paid, exported, withdrawn, or managed," and prohibits transactions with Venezuelan authorities whose assets are blocked. Therefore, it imposes sanctions on any individual or firm that transacts, "cooperates, or assists" with people close to the regime. For example, any law firm hired by Chavismo in the United States will be sanctioned. Anyone who provides services to the dictatorship will be penalized.
This is the first time in more than 30 years that the U.S. has frozen assets in a Western country, albeit with a few exceptions: the order allows the shipment of food, medicine, and clothing "intended to be used to alleviate human suffering."
Bolton sobre congelamiento de activos del régimen de Venezuela en EE. UU.: "es la orden ejecutiva más decidida que hemos hecho en relación a Venezuela en los últimos seis meses" #6Ago https://t.co/OCLUbf3RSV pic.twitter.com/5lzrfEOB6H

— NTN24 Venezuela (@NTN24ve) August 6, 2019
The economic siege puts the Chinese, Indian, and Russian companies that still buy Venezuelan crude oil at risk of sanctions, and they also threaten to financially outcasts any trans-national company that does business with Chavismo.
"They are looking to go against China, Turkey, or Cuba, or any other nation that helps Venezuela do business. If you're buying their oil, you're now on the list of the most wanted," Russ Dallen, president of Caracas Capital Markets, warned the New Herald.
John Bolton, asesor de Seguridad Nacional de #EEUU: "El objetivo es negar a Maduro el acceso al sistema financiero global y aislarlo aún más internacionalmente".#Venezuela

— Mariano de Alba (@marianodealba) August 6, 2019
The decree takes sanctions to an extraterritorial domain by extending the ban on doing business with the regime outside the United States. So if a foreign company has a U.S. bank account, those assets could be confiscated today.
In practice, this means that the costs of operating in Venezuela are going to skyrocket significantly for international companies. It will increase the legal fees for companies which will now have to do a lot more to ensure that they are not at risk of violating the law.
Geoff Ramsey, a Venezuelan analyst with the Washington Office on Latin America, told the BBC that "it can't be regarded as a total embargo because it doesn't prohibit trade between private actors."
Mariano De Alba, a specialist in international law, explained that "the core intention is to increase economic pressure against the regime by introducing secondary sanctions against non-U.S. companies assisting the regime."
No es cierto que la orden ejecutiva emitida por Trump tiene como objetivo proteger #CITGO. La intención central es incrementar la presión económica en contra del régimen, introduciendo sanciones secundarias: sanciones contra empresas no-estadounidenses que asistan al régimen.

— Mariano de Alba (@marianodealba) August 7, 2019
"The executive order seeks to increase economic pressure, prohibiting and aggravating the risks for U.S. and foreign companies of having economic relations with the regime, but not with the Venezuelan private sector," she said.
"The Executive Order does not limit the activities of Venezuelan or foreign private companies, as long as it is clear that these private companies are not assisting, sponsoring or providing financial, material or technological assistance to the Venezuelan government. Therefore, if the U.S. government concludes that a Venezuelan or foreign private company has a relationship of assistance or sponsorship with the Venezuelan government, those companies face a very high risk in the United States," the specialist said in an article published in Prodavinci.
Exceptions
Many wonder whether the new U.S. sanctions will affect, for example, the sale of tickets in the South American country. However, the Trump administration has carefully issued exceptions that prevent sectors such as ports and airports from being affected. In total, there are 28 licenses.
De Alba pointed out that all transactions involving the Venezuelan government that are necessary for the activities of non-governmental organizations in the humanitarian sector are authorized, operations of U.S. citizens and entities with the Venezuelan National Assembly, its employees, and any person designated by the legislature are also permitted, as are transactions with the president in charge and any official serving him, including ambassadors, diplomats, and members of the designated boards of directors.
The sanction still permit transactions with the Venezuelan government for the use of ports and airports, as well as those related to the export or re-export of agricultural inputs, and medical material and equipment; spare parts and components of medical equipment or software upgrades of medical equipment in Venezuela including operations carried out by citizens of third countries to resell such inputs to Venezuela. Export or re-export activities carried out by U.S. citizens or companies with the Venezuelan government to provide services, software, hardware, and technology to preserve internet communications are also permitted.
In conclusion, the U.S. government drafted the sanctions very well to ensure that the population would not be affected and to restrict any income that would help keep Nicolás Maduro's regime in power.