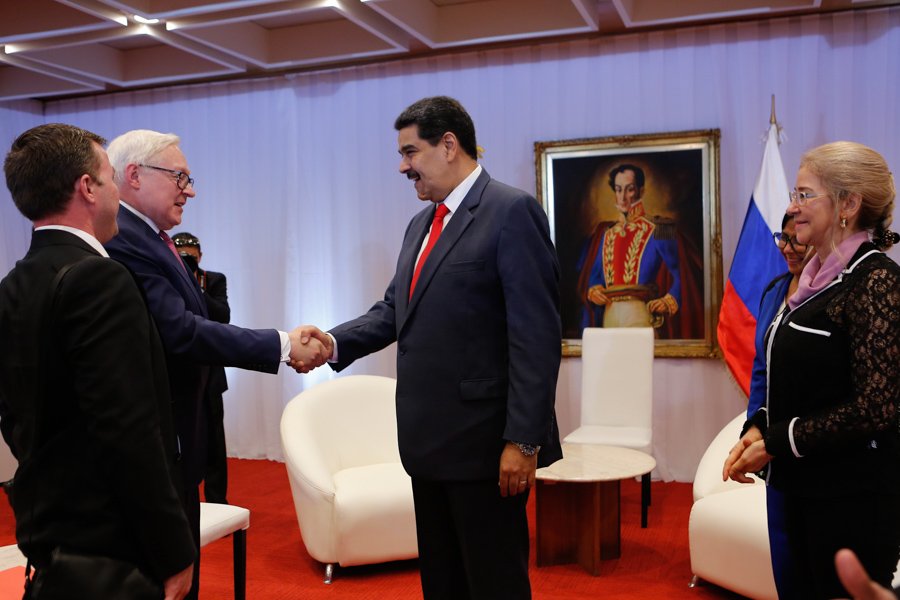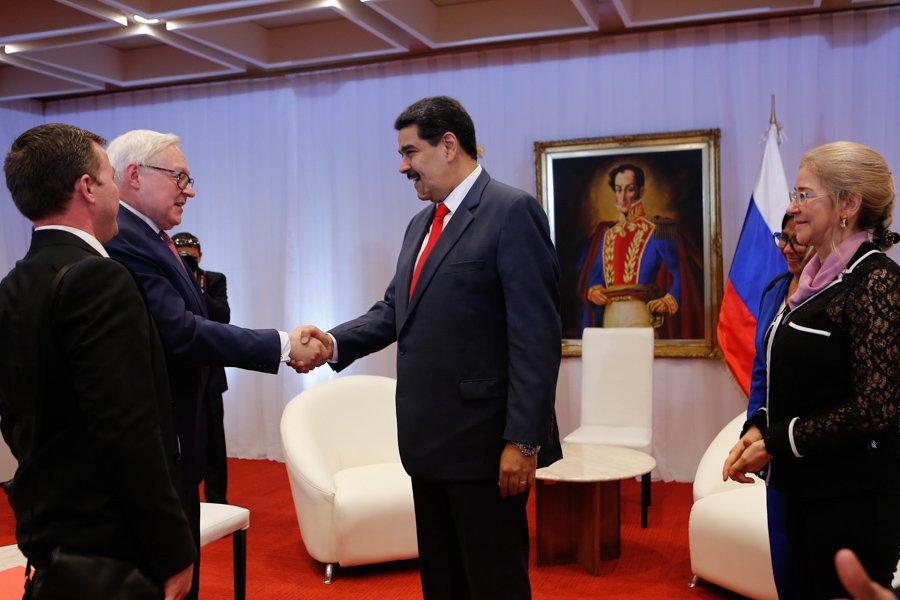 Once again, Russia has challenged the United States over the issue of Venezuela. The Sergey Ryabkov, Russian deputy minister of external relations, states that president Vladimir Putin is willing to send more troops to the South American country to support the regime of Nicolas Maduro.
According to Tass, the Russian state-run news agency, Ryabkov reaffirmed in a meeting with Maduro that the troops previously sent to Venezuela have fulfilled their task. Moscow is ready to launch recurrent missions.
Referring to the Russian troops deployed to Venezuela, Ryabkov said that "the tasks confronting the groups that have been working here have been accomplished." He added that "if the situation requires additional effort or adjustments, it will be provided."
Extending his support and defense to Maduro, the Russian vice-chancellor also attacked the United States for the sanctions it has imposed against the Chavista dictatorship.
Viceministro de Exteriores de #Rusia: Legalidad de [la presidencia de] Maduro no puede ser discutida. Sanciones que #EEUU ha impuesto a #Venezuela son un intento de golpe de Estado. El daño de las sanciones ha superado los $110.000 millones y esto no ha sido tomado en cuenta".

— Mariano de Alba (@marianodealba) July 22, 2019
"American attempts to overthrow the legitimate government of Venezuela have become a clear illustration of violations of international law," he said. He added that "economic terror has been unleashed" against the Chavista regime.
Elliott Abrams, the special representative for Venezuela, said in a recent interview for Spain's ABC that Donald Trump's administration knows that "Russia has been crucial for Maduro to endure U.S. sanctions."
Abrams pointed out that Russia has assumed a leading role in Maduro's defense and that the state oil company Rosneft has been critical to this. "Venezuela owes Russia a lot of money. The debt last year was eight billion USD. When we sanctioned PDVSA [the Venezuelan public oil company], the first thing Venezuela did was go to Rosneft to help them sell the oil that we used to buy here in the U.S. And Rosneft has done that clearly because Putin orders them to do so," he said.
Russia intervened in an aerial incident between Venezuela and the U.S.
The U.S. Southern Command reported that a Venezuelan Air Force plane put the U.S. EP-3 crew "at-risk" by approaching "an unsafe distance" last Friday, 19th July, in international waters over the Caribbean Sea.
2 of 2: This action demonstrates #Russia's irresponsible military support to Maduro's illegitimate regime & underscores Maduro's recklessness & irresponsible behavior, which undermines int'l rule of law & efforts to counter illicit trafficking. Pics & vids https://t.co/848FdmAeaE pic.twitter.com/1W9syCd1xs

— U.S. Southern Command (@Southcom) July 21, 2019
In a statement issued on Sunday, the U.S. Army determined that "Russian-made fighters aggressively followed the EP-3 at an unsafe distance in international airspace for an extended period, endangering the safety of the crew and the mission of the EP-3." Further, they pointed out that this "demonstrates Russia's irresponsible military support for Maduro's illegitimate regime."
Tensión en el aire entre Venezuela y EE.UU.

EE.UU. dice que maniobras de avión militar venezolano pusieron en peligro la seguridad de su tripulación. Mientras Venezuela agradeció el apoyo de Rusia, ya que su cooperación les permite defender su territorio [tg] pic.twitter.com/pzm3XqCN6A

— DW Español (@dw_espanol) July 22, 2019
The Southern Command stated, "This latest action also demonstrates Russia's irresponsible military support for Maduro's illegitimate regime, and adds to Maduro's growing legacy of reckless and negligent behavior, which undermines the international rule of law and efforts to counter illicit trafficking."
Russia: the lifeline of Maduro
Venezuela's dictatorship has been using Russia as a lifeline in all spheres. Recent events show how the Russian government participates in military and economic situations that support and favor Maduro.
It is not in Putin's interest, under any circumstances, that Maduro relinquishes power, especially after receiving much of Venezuela's wealth. Over six years of recession have devastated the South American country's economy. Maduro's government has increasingly turned to Russia seeking the money and credit it needs to survive, in return offering precious state oil assets.
In June it was revealed that the Chavista regime gave Russia two new gas fields, granting it 100% of the project and all rights to the exploited gas.
The Russian oil company already participates as a minority partner in several joint oil production projects in Venezuela, such as Petrovictoria, Petromonagas, and Petromiranda in the Orinoco oil belt, as well as Boquerón and Petroperijá, in the state of Zulia. Additionally, in March, Maduro decided to move the Venezuelan Petroleum office from Lisbon to Moscow to strengthen the strategic partnership between the two countries.
International analysts assure that Russia continues to support Maduro not only to increase its presence in Latin America and inconvenience the United States but also because Venezuela has granted Russia concessions worth millions in financial matters.
The Russian oil company Rosneft has channeled more than 17 billion USD in loans to the Chavista regime over the last decade. Meanwhile, the European company received three million tons of oil in 2017 from its operations in Venezuela. Overall, Russia has invested in many Venezuelan industries, from banking to bus assembly. At the same time, among Latin American countries, Venezuela has been one of the largest buyers of Russian arms.
Owing to these debts and other economic ties, Putin has backed Maduro, for he would expect that if President Juan Guaido assumes power, the new government will expel those who supported Maduro and revoke Russia's privileged access to Venezuela's oil fields.