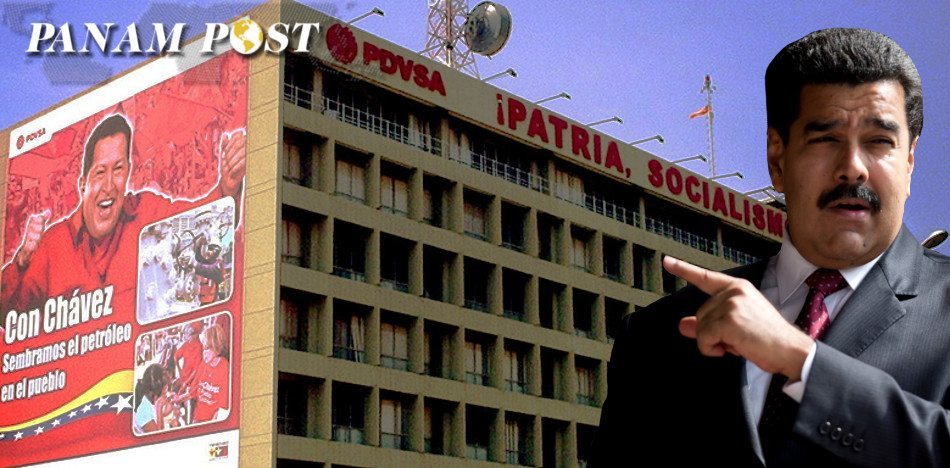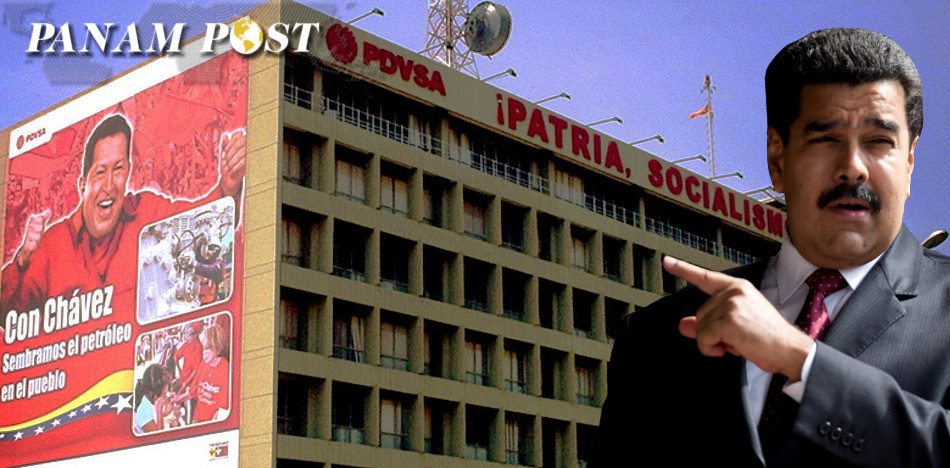 In less than a month, Venezuela's state oil company, Petróleos de Venezuela (PDVSA), faces three lawsuits that may end up taking all of the oil giant's international assets, leaving it bankrupt.
According to the economist and opposition congressman, Ángel Alvarado, the company that 20 years ago, was the second largest in the world, is about to disappear.
Alvarado says that the state has no way to pay all its outstanding debts or the legal judgments that are looming. In an ominous sign, creditors today attempted to collect USD $ 2.9 billion that the oil company has failed to pay in debt obligations.
The bankrupt company not only must face ConocoPhillips, after having lost a lawsuit where it was ordered to pay the US oil company USD $2 billion; PDVSA now must also respond to a wave of similar claims, as it looks for a way to pay bondholders after default, and tries to restart refineries that are about to close because of diminished production caused by abandonment and embezzlement. In short, PDVSA faces the perfect storm for falling into bankruptcy, with no credible path for solvency.
According to OPEC, Venezuela is the country with the largest proven reserves of crude oil in the world with 296 billion barrels. However, paradoxically, the export of crude oil is not a profitable business for the South American country after years of neglect by the socialist government.
Recently the US company ConocoPhillips decided to seize the PDVSA's assets in the Caribbean, a dangerous precedent that could influence other plaintiffs to take similar measures.
Imagine a scenario, for example, in which PDVSA is shipping five tankers full of oil, and that when these tankers touch international waters, they are confiscated due to the billions in outstanding debts PDVSA has to pay. If this scenario materializes, Venezuela would be even more on the verge of collapse, because if it is unable to sell the little petroleum it produces, its hard currency payments will dry up, leaving the company to die.
Outstanding Debts
ConocoPhillips is looking for a way to recover its assets after PDVSA lost its lawsuit in the United States over Hugo Chávez's nationalization plan.
Recently Conoco took possession of PDVSA properties located on the Caribbean islands of Bonaire and San Eustaquio, key logistics points for the export and distribution of crude.
"If Conoco is trying to do everything possible to recover PDVSA crude in the Caribbean to satisfy a USD $2 billion lawsuits, we can only imagine the lengths to which the bondholders will go to recover debts of USD $60 billion," suggested Venezuelan economist Luis Oliveros to the PanAm Post.
But Conoco is not the only company that has sued PDVSA seeking to recover its assets. Recently bondholders sued Venezuela in New York federal court for USD $25 million after the non-payment of promissory notes issued to the Canadian energy contractor SNC-Lavalin.
And Rusoro Mining initiated legal actions which forced Venezuela to pay USD $1.34 billion for expropriating its gold mining assets in 2012.
"We are going to see the bondholders and Conoco very aggressively trying to collect, and the first to have access to those assets will win the jackpot because Venezuela does not have many assets abroad," said Luis Oliveros.
The consolidated balance of Venezuela's foreign debt was USD $143 billion in 2017, according to calculations by the Venezuelan investment bank Torino, with data from the Ministry of Finance, IMF and Bloomberg.
Over the course of 2018, Venezuela owes payments totaling USD $9.022 billion, between principal and interest on PDVSA and Republic of Venezuela bonds.
The figure is just under USD $9.602 billion in total reserves currently held by the Central Bank of Venezuela. So if the South American country were to pay all this year's outstanding debt obligations, it would be left without international reserves and dollars to import food, medicine, or raw materials.
PDVSA no longer produces oil or earns dollars
Recently it was discovered that Venezuela, the country with one of the largest oil reserves in the world, will close three of its largest refineries due to shortages of crude oil and personnel; an unimaginable situation two decades ago when PDVSA was the envy of Latin America.
According to the economist José Toro Hardy, who until 1999 was a member of the board of the Venezuelan state oil company, that refinery closure would lead to a much greater fall in the Gross Domestic Product (GDP). "There will be more shortages of gasoline and more unemployment and shortages of foreign currency will be generated," he told the PanAm Post.
Venezuela should be producing more than 5 million barrels per day, and yet after abandonment, embezzlement, and massive corruption, it currently only produces 1,600,000 barrels, an insufficient amount to meet its foreign debt obligations
96% of the dollars that enter Venezuela come from its petroleum sector, but with the imminent collapse of PDVSA, the country will run out of foreign currency.