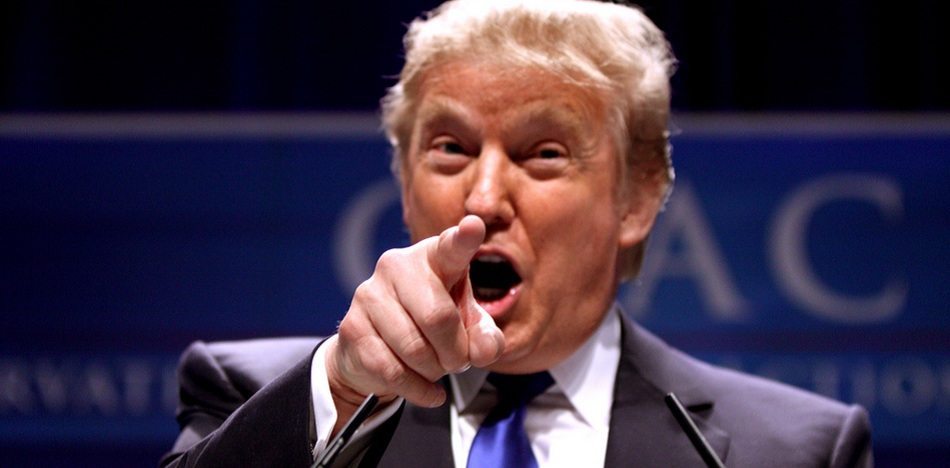 EspañolUnited States President Donald Trump presented his new national security strategy this week, warning specifically about the influence of Russia and China, while emphasizing that he will maintain his fight against the dictatorship in Venezuela.
In a speech given at the Ronald Reagan Center in Washington, Trump said he is going to prioritize the crisis in Venezuela and "isolate the governments" that don't contribute to the world peace and prosperity.
"We look forward to the day when the peoples of Cuba and Venezuela can enjoy the freedom and benefits of shared prosperity," Trump said.
He recognized the challenges facing the region, especially in cases of international crime and drug cartels, as well as the evident dependence of both Venezuela and Cuba on "rival" countries like China and Russia.
"China seeks to bring the region into its orbit through investments and loans directed by the state. Russia continues its failed Cold War policy by expelling radical Cuban allies, while Cuba continues to repress its citizens," Trump's announcement said.
The United States considers these countries to be "top rivals" that want to redraw global power in favor of their own interests.
"Both China and Russia support the dictatorship in Venezuela and are seeking to expand their military links and arms sales throughout the region," the announcement said.
With a new national security strategy, Trump maintains his "America First" policy mindset — prioritizing the interests of his country above those of others. He recognized Russia and China have emerged as "powerful rivals" that may pose potential threats.
Trump laid out  four pillars of his new strategy: protect the homeland, promote prosperity in the US, preserve peace through strength and boost American influence worldwide.
Trump said he will develop new ways of confronting those who use the internet to pose threats against peace and prosperity, especially in the US.
Trump has shown a strong interest in the situation in Venezuela and Cuba since he took office last year, even going so far as to sanction the Nicolás Maduro regime and roll back some Obama-era Cuban policies that opened the island to the US.
Until Raúl Castro can adhere to the international community's most basic standards of human rights, Trump said, talks about reestablishing normal relations will be put on hold.
Though the US maintains diplomatic relations with Russia and China, Trump said he is aware of attempts by each country to mark territory in the American continents. Both have increased their economic ties with authoritarian regimes.
The United States knows that Venezuela has shown greater dependence on China for the large loans and international agreements made between them, to the point that China has appropriated the management of a refinery in Venezuela that is owned by state oil company PDVSA.
Venezuela has a similar relationship Russia, which has not only taken over another refinery, but also looks to take over all business with Citgo in the United States.
PDVSA has virtually handed over control of their US refinery to Russia's state-owned Rosneft, according to a document released by the Latin American Herald Tribune. Rosneft admits it controls 49.99 percent of Citgo's shares.
If Citgo or PDVSA defaulted on the payment of the loan, Rosneft could end up becoming the majority share owner for all Venezuelan oil refineries and pipelines in the United States.