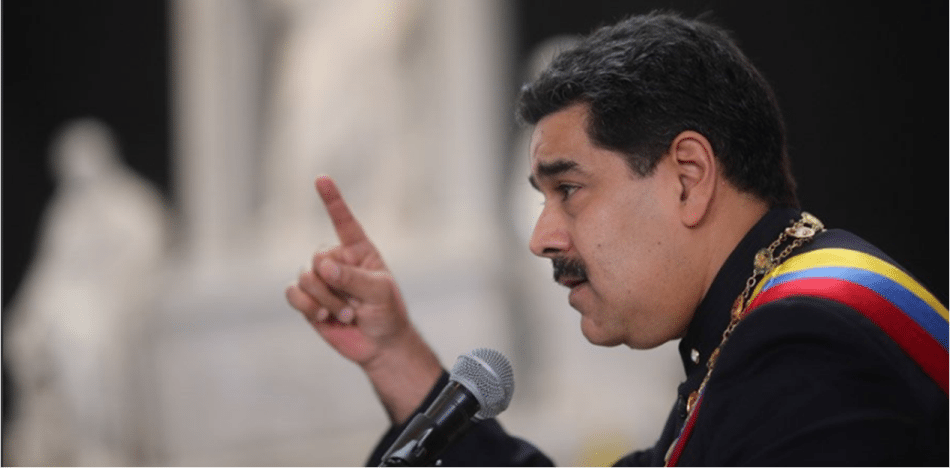 EspañolNícolas Maduro's regime is threatening to suspend all communication and trade with neighboring Caribbean countries such as Aruba, Curaçao, Bonaire — as well as the Colombian border regions of Cúcuta and Maicao — due to supposed organized crime that is, he said, "tearing (Venezuela) apart."
"In Aruba and Curaçao, the mafias are tearing us apart, and I have even thought about closing all means of communication, and all commercial interaction, of all kinds: Both air and sea with Aruba, Curaçao and Bonaire at any time," Maduro said during a workshop for strategic territorial government planning.
He added, "I've thought about it seriously, about the mafias that take everything — the oil, rubber, shampoo, meals, everything — and for Cúcuta … And Maicao … Oh, we have a surprise for you."
As Venezuela's political and economic situation worsens, Maduro continues to blame shortages and inflation on a supposed "economic war" by the international community, as well as international organized crime syndicates.
Due to the devaluation of the bolivar, Venezuelan products are substantially cheaper than those found in other countries. In the supermarkets of Colombian border cities, the shelves are often filled with Venezuelan products.
Maduro is considering the radical choice to prohibit economic relations with all neighboring territories because of unfavorable trade conditions. For years, islands in the Caribbean and near the Colombian border have benefited from trading with Venezuelans.
The Chavista regime is looking to solve this problem without accounting for where the problem originates. They won't take responsibility for creating a system that controls the economy and has subjected an entire country to poverty. Instead, they are blaming their problems on imaginary mafias.