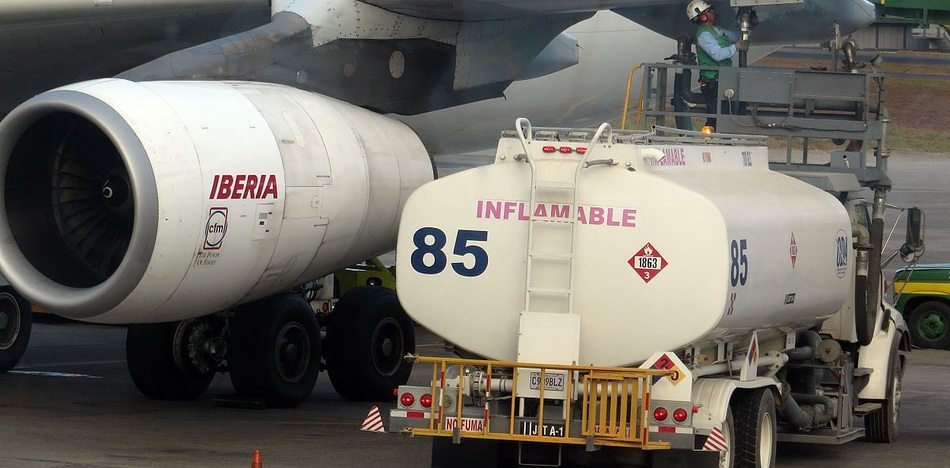 EspañolA newly released memo from Venezuela's state-owned oil company, PDVSA, reveals the country lacks enough fuel to meet the demands of all aircrafts currently in operation.
A memo sent by a PDVSA official to the Bolivariana de Aeropuertos and National Institute of Civil Aeronautics on December 3 mentions a "critical inventory level of gasoline" for airplanes.
De por si el inventario a nivel nacional es casi nulo… Se filtró comunicación interna de Pdvsa, la cual revela escasez crítica de gasolina para aviones ¡Hecho en robolución! #4Dic pic.twitter.com/Dx11rKAL9y

— Gabriel Lugo (@gabrielglugo) December 4, 2017
Tweet: The amount of oil reserves at a national level is almost nothing across the board… PDVSA sent an internal memo revealing a critical shortage of gasoline for airplanes. Robo-revolution! #Dec4 
A supervisor for the Aviation Fuel Supply Plant in the eastern city of Barcelona asked that all aircrafts fill-up their tanks at the time of departure. "We suggest that all aircraft that use this product … fill their tanks at the airports with sufficient AV-GAS upon their departures, since we will not be able to maintain a supply in the future," he said in the memo said. He also said the remaining AV-GAS fuel has been set aside as a reserve.
Though Venezuela is an oil-producing country with 18 refineries worldwide and six in-country, PDVSA's financial difficulties and inability to import fuel have jeopardized the supply of gasoline going to its domestic market. The country's refineries operate at around 40-percent capacity.
This isn't the first time the country has encountered air travel-related difficulties due to a gasoline shortage. Last July, Avianca Airlines terminated their relationship with Venezuela, citing sparse fuel availability. Avianca also mentioned concerns about poor quality control and a lack of protocol for fuel supplied to airlines in Venezuela.
Local newspapers, including El Impulso, warned of the impact the country's current gasoline shortage might have on private air travel in mid-November, noting the potential for an imminent suspension of supply.
The current supply of gasoline for private aviation — specifically, for piston planes — will last through December, according to the memo, which was received by the authorities in airports housing Venezuelan "aero-clubs."