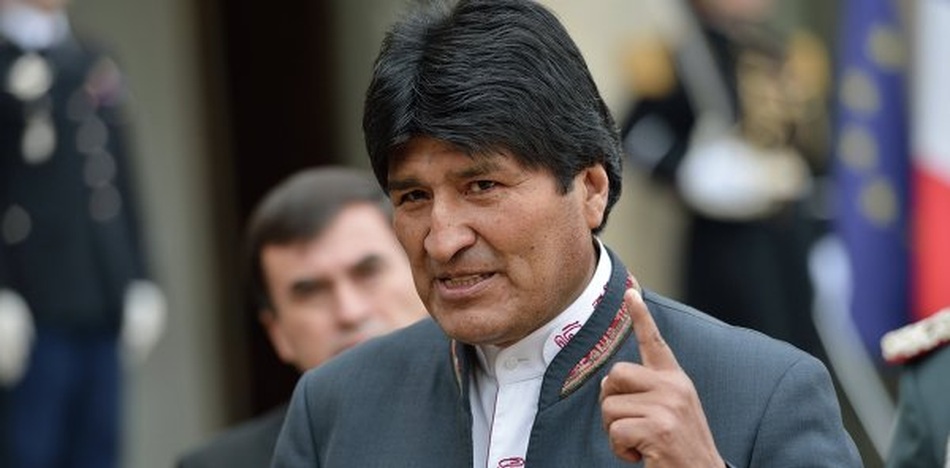 A new controversy has erupted in Bolivia in the wake of accusations of espionage against President Evo Morales, who allegedly follows and watches the opposition leaders of that country.
The issue came to light when Evo Morales brought up a meeting between former Bolivian President Carlos Mesa and the head of the US Charge d'Affaires, Peter Brennan.
According to Morales at that meeting the US representative told Mesa that "Evo can not be president again" and offered "total support" for him to be a candidate in 2019.
"I see today that my private activities are monitored by the national government and, what is more serious, that it suffers deep failures," Mesa said.
"It is very bad news for the country that the president in a public speech says he spies on his countrymen and also makes accusation without the slightest foundation a legitimate and unquestionable meeting," he said.
For its part, the US Embassy in Bolivia corroborated the meeting that in their view was extended as a social courtesy.
"In effect, Mr. Peter Brennan made a courtesy visit to former President Mesa to say goodbye and introduce him to the new officials of the Embassy," said the Embassy's statement; and it adds that "they are normal functions of diplomats and that in no way constitutes conspiracy or interference."
But Mesa is not the only opponent who has recently made public accusations of espionage against the government of Evo Morales.
Former Vice President Víctor Hugo Cárdenas also said that he had seen "strange people" in a meeting that he attended and when he acquired about the matter, the uninvited guests vanished. Former President Jorge Tuto Quiroga also said that he has regularly been followed.
The local newspaper El Deber also reports cases of espionage against journalists critical of the Morales government, and has reported that t the well-known intelligence group G-2 is involved in the surveillance activities.
They highlight the case of journalist Amalia Pando, who alleges that she is "constantly monitored and that the authorities are aware of all her movements."
Sources: El Deber, Publimetro