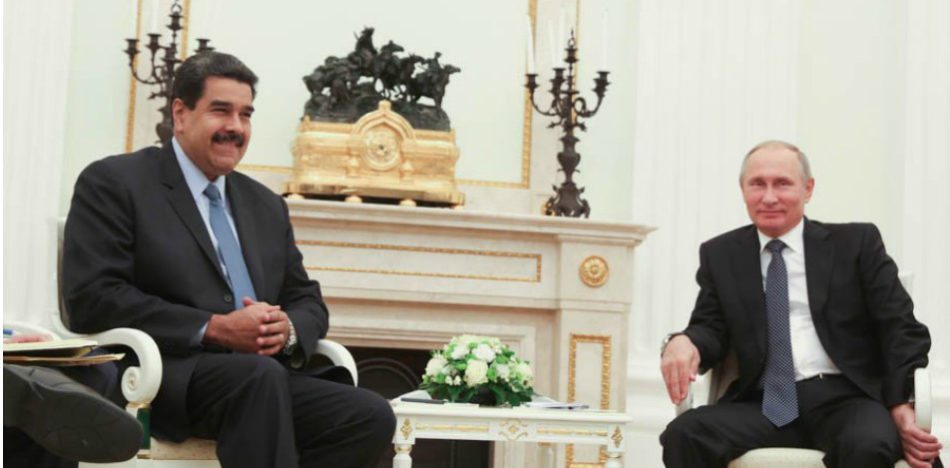 EspañolRussia has once again decided to give President Nicolás Maduro and his regime in Venezuela a break, signing an agreement this Wednesday, November 15 that restructures the country's debt. It will allow the government to make "minimal" payments to Russia over the next six years so it can meet other obligations to creditors, the Russian Ministry of Finance said.
Venezuela's current debt to Russia surpasses US $3.15 billion, which they will have 10 years to pay off under the stipulations of the new agreement. However, the agreement does not include the debt of state-owned oil company PDVSA, which owes the Russian oil company Rosneft US $6 billion.
Nonetheless, the agreement frees up additional funds the Venezuelan regime can use to stabilize its economy somewhat and improve debtors' ability to pay off loans, the Russian Ministry of Finance said.
Vice President of Rosneft, Pavel Fyodorov, said Venezuela is paying its debt slowly but they still owe "hundreds of millions of dollars" and therefore does not plan to lend more money to the country. In fact, Rosneft has begun to discontinue all activities in Venezuela.
The country currently has an external public debt of around US $150 billion — $45 billion of which belongs to PDVSA. There seems to be no way for Maduro to avoid defaulting on at least that portion of the debt.
Standard & Poor's said Venezuela is in "selective default" after it was unable to pay coupons for $200 million in global bonds that are due in 2019 and 2024. As a result, the Luxembourg Stock Exchange suspended bond negotiations. Fitch Ratings, meanwhile, said Venezuela and PDVSA are in "restrictive default" due to the delay in payments and the maturity of its debt.
Maduro's ability to renegotiate his country's massive external debt has been hindered by the United States' sanctions that prohibit citizens and banks from negotiating with the Maduro regime. At least 70 percent of bondholders are from the United States and Canada.
Sources: El Nacional, Reuters, El Impulso