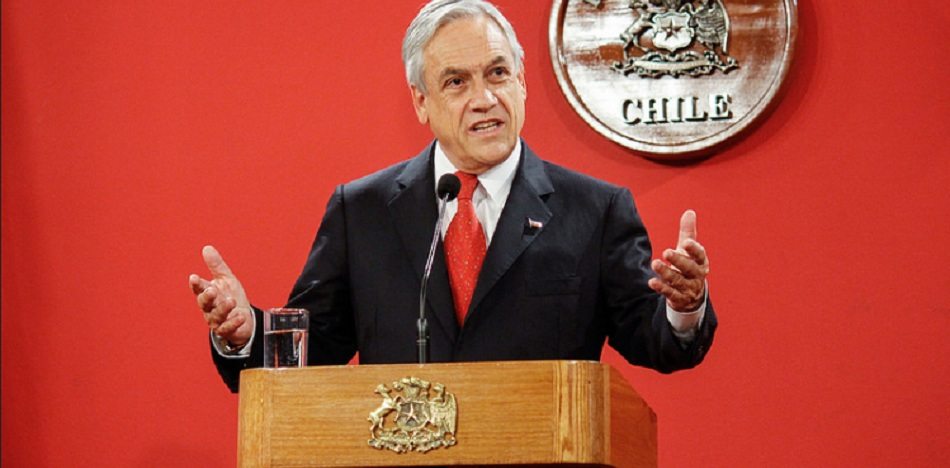 EspañolFormer Chilean President Sebastián Piñera continues to lead the pack in the country's presidential race, with the support of 45 percent of voters.
Piñera's main opponent, meanwhile, Alejandro Guillier only has 21 percent of popular support. The Broad Front candidate, Beatriz Sánchez, fell back in the polls recently, and now only has 12 percent of the votes. The number of undecided voters rose to 11 percent.
Sánchez has dropped 14 percentage points since the presidential primaries. During the first week of July, he had 26 percent of the votes.
As for Guillier, experts said that to be a real threat to Piñera, he must find a way to gather up around 35 percent of the country's support for the elections November 19, before going to a second round.
Piñera reportedly plans to go into the second round with between 12 and 14 points ahead of the second-place candidate. In fact, it's now a near given for "piñeristas" that if the difference is less than ten points, the second round will be very competitive.
Carlos Larraín, former President of the National Renewal Party said that "all factors have been aligned for Sebastián Piñera to win." He said that the former President leads the right-wing coalition and hopes to seek ties with the Christian Democrats to form a new party.
The former president of RN added: "The people were better off with the Piñera administration than with the current Bachelet administration … this government has done very badly."
Sources: La Tercera; 24 Horas