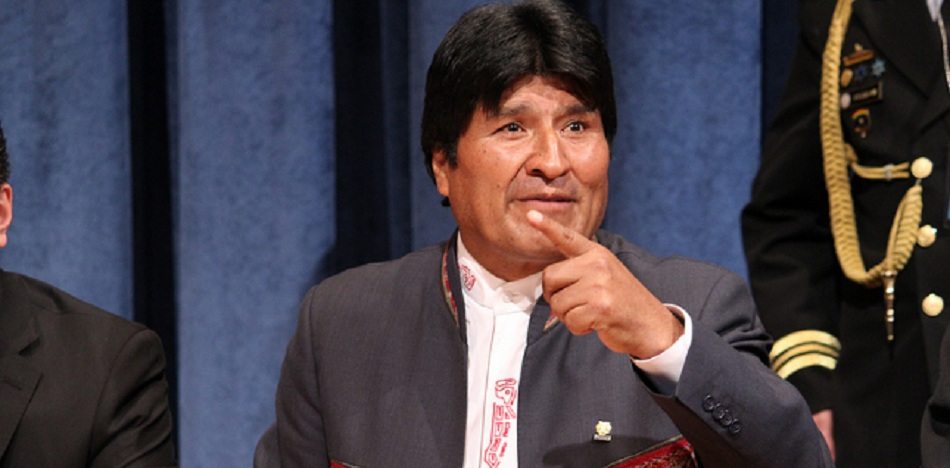 EspañolBolivian President Evo Morales said that the notion of having separation of powers in government "is at the service of the American empire" because it generates "judicial coups" to anti-capitalist presidents such as himself.
Morales suggested that the judicial branch of government for the country should not be independent, pointing to what happened in Brazil as an example, where a corruption case involving former President Dilma Rousseff was dismissed.
Morales said pro-imperialists and pro-capitalists don't hold former presidents accountable for acts of corruption. He argued that there is a double standard when it comes to prosecuting politicians.
"Aside from any candidacy, for presidents, or ex-presidents, if they are anti-imperialist, there is no military coup, but a judicial coup — no matter how corrupt or illegal they are —nothing happens to them if they are on the right. The separation of powers is at the service of the empire, it is an American doctrine," he explained. "That's what's happening now."
Morales is making another push for reelection in Bolivia. In December 2016, his party Movement for Socialism — or MAS, as it is known in Bolivia — laid out four legal paths to "constitutional rehabilitation."
"I was told that my life no longer belongs to me but to the people. I was taught to think this way by the union. Therefore, I will do what the people want," he said. Yet Morales' party has ignored the fact that the majority of Bolivians did not approve his re-election in last year's referendum.
Estrategia del MAS apunta a una reelección indefinida de Evo Morales – https://t.co/44Vj6ZGJXh pic.twitter.com/2id4fRghvo

— eju.tv (@ejutv) September 20, 2017
The MAS strategy points to perpetually re-electing Evo Morales.
MAS has argued that there are ways in which Morales can bypass article 168 of the constitution, which allows for only one re-election.