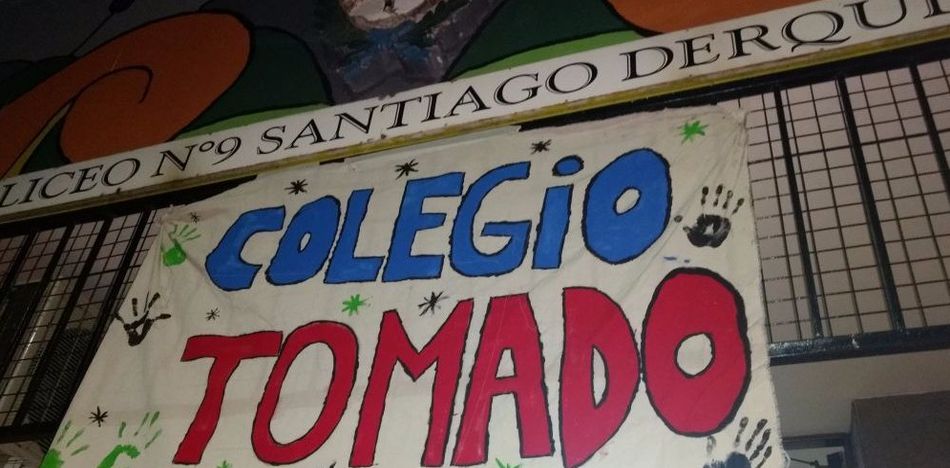 In the city of Buenos Aires, 30 high schools are experiencing protests in which students are demanding changes to the curriculum. Specifically, they oppose proposed internship programs in which students would be offered the possibility of working in companies during their last year of study, in order to gain real world experience.
With the complicity of Kirchnerism, the left, and the unions, these Argentine student activists have interrupted classes, taken over schools, and proclaimed that they won't return to school until the Minister of Education accedes to their demands.
Even at institutions that have not been affected by the proposed reforms, students have proclaimed themselves to be "in solidarity" with their brethren who are now faced with the apparently onerous and frightening prospect of an internship.
Whenever a journalist puts a microphone in front of a student involve in "the struggle" or in front of supportive parents, anti-capitalist leftist slogans flow freely. "They want us to go to work for companies," admitted a student, as if this was an atrocity for someone in the senior year of high school.
The Argentine far-left appears to view an internship opportunity as a dangerous and exploitative child labor practice, hearkening back to the days when young children were hired for dangerous mine and factory work, often to take advantage of their diminutive size.
Far from being a measure that undermines the dignity of students, the possibility of preparing them for real world experience represents an important development opportunity. It is a dangerous reflection upon our society and its entrepreneurial nature, that high school internships have now become politicized by the left.
Few are willing to take on these students, who are in desperate need of a "reality check" and are being aided and abetted by the former Cristina Kirchner regime and its acolytes. A system that "forces them to work" is hardly draconian, any more than an educational system that "forces them to study" is hardly unreasonable.
Argentina, in its recent elections, has taken a drastic turn away from the statist and socialist policies of Cristina Kirchner. Buenos Aires high school students should take note.