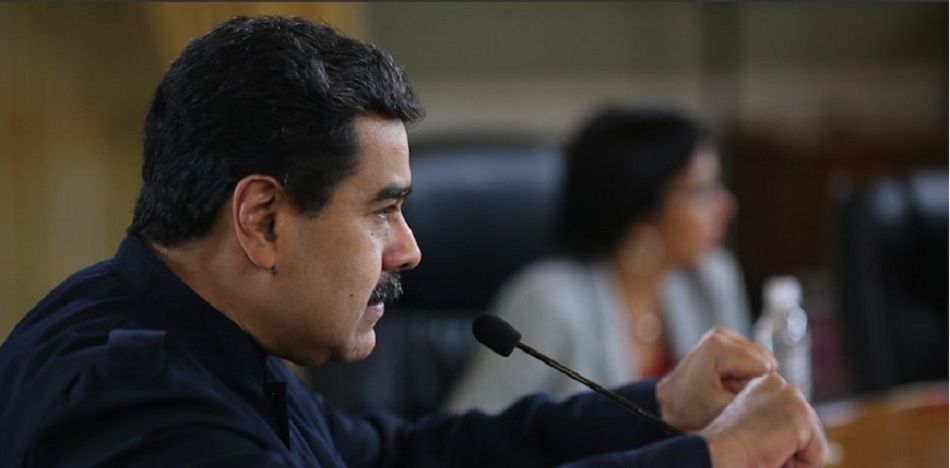 EspañolThe Venezuelan regime  and political opposition remain in an "exploratory phase" of establishing dialogue, as each side lays out its goals for the process. For the opposition, that involves getting political prisoners released and establishing a timetable for presidential elections. For Maduro, it means getting the opposition to recognize the legitimacy of the unconstitutional National Constituent Assembly.
The government's representative during the dialogue, Jorge Rodríguez, announced last Friday, September 15 that the Maduro regime might ask for something that the opposition has fought against from the start: a national and international recognition of the National Constituent Assembly, which was put in place through a fixed, unconstitutional election.
Maduro stressed that the recognition of his legislative body is essential and necessary before any other issues can be discussed.
The opposition, on the other hand, refuses to recognize the Constituent Assembly, which is made up entirely of pro-Maduro officials. In fact, the opposition wants to reinstate the functions of the National Assembly — the opposition-controlled legislative body that was dismantled through the Constituent Assembly's creation.
Additionally, the opposition is demanding that Maduro put forward an electoral timetable for 2018, and that he release political prisoners. But Maduro said he won't release anyone, as he considers protesters and members of the opposition as having committed terrorism.
The dialogues are supposed to begin on September 27, but both sides continue to accuse the other of lying to the Venezuelan people.
In January 2017, the opposition insisted that it would not participate in the talks if the regime didn't live up to its commitments to release political prisoners, accept humanitarian aid and announce an election schedule. Maduro broke every one of those commitments, and even expelled the Vatican from the talks.
Sources: El Estímulo; DW