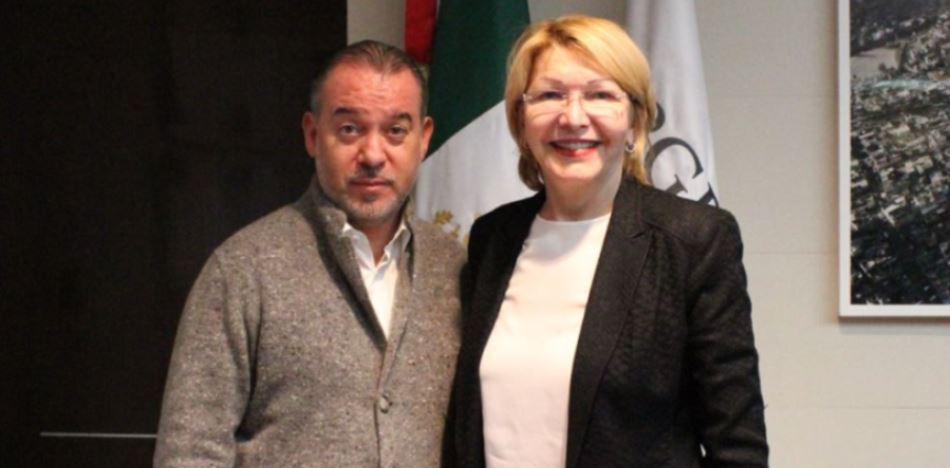 EspañolVenezuela's exiled Attorney General has arrived to Mexico with the intention of coordinating efforts to eliminate corruption in her home country.
Luisa Ortega Díaz — who fled Venezuela with her husband after Nicolás Maduro's regime raided her home — met with the head of the Mexican Attorney General's Office, Raúl Cervantes, to discuss cases in which high-ranking regime officials of the regime participated in corruption connected to the United States.
After Maduro's regime attempted to pin a fraudulent money laundering scheme to Ortega's husband Germán Ferrer, the couple escaped the country and requested assistance from the international community with publicizing the wrongdoings of the dictatorship and to "regain human rights" in Venezuela.
"I am asking them to accompany the Venezuelan people in regaining human rights and to achieve the sanctions against those responsible for what is happening," she said during a press conference in August. "Venezuela urgently needs its institutions rescued: the Constitution, the rule of law, the submission of authority to the will of the people."
Ortega has been a key player in bringing to light several corruption cases involving figures as high up as President Nicolás Maduro himself, who has been connected to companies marking up prices on emergency food programs intended to help those suffering from the country's shortage problem.
What she and the Attorney General in Mexico will exactly do about Venezuela has yet to be determined. She claims to have proof of corruption, which could lead to more sanctions.
Sources: Runrunes; Diario Las Américas