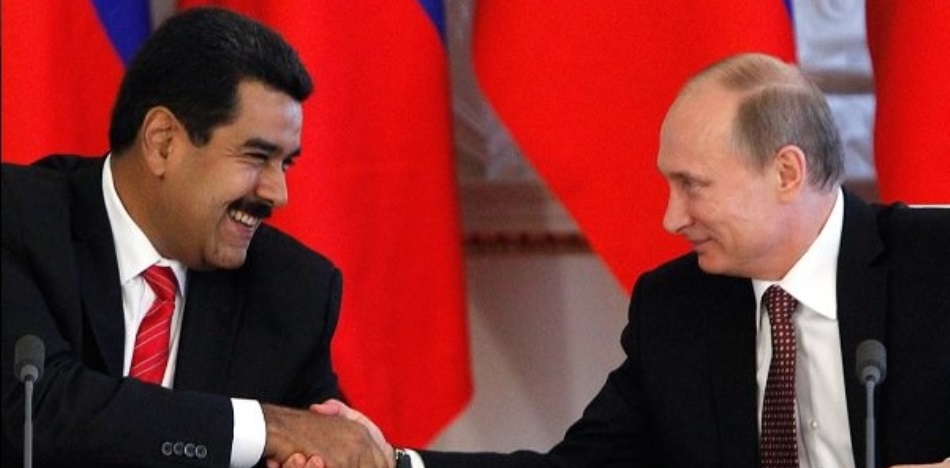 EspañolRussia, China and India have become Venezuela President Nicolas Maduro's lifeline following economic sanctions imposed by the United States.
The dictatorship's new strategy involves allying itself economically and commercially with BRICS — an association of five major "emerging economies," including Brazil, Russia, India, China and South Africa.
"How do we overcome the sanctions?" asked Delcy Rodriguez, President of the fraudulent Constituent Assembly, which initially drew sanctions from the United States. "By deepening our strategic relationship with Russia, China, India, Iran."
The United States issued the sanctions as a way to pressure against rampant public corruption and violence caused by the regime against the political opposition as well as the people of Venezuela.
Rodríguez blamed the Venezuelan opposition for the sanctions, claiming they asked the United States military to intervene on the country and requested that US officials impose a "financial blockade" via sanctions.
Prior to those sanctions, Nicolás Maduro had asked the state-owned Petroleos de Venezuela (PDVSA) and the Petroleum Ministry to expand "shareholding" in Chinese and Russian companies in expectation that the United States would take action.
Then, last Friday, US President Donald Trump signed an executive order, which prohibited "negotiations on new debt and capital issued by the Venezuelan government and its state oil company."
The measure, announced by White House officials in a statement, also prohibited "negotiations with certain existing bonds of the Venezuelan public sector, as well as dividend payments to the government of Venezuela."
Source: Diario Las Américas