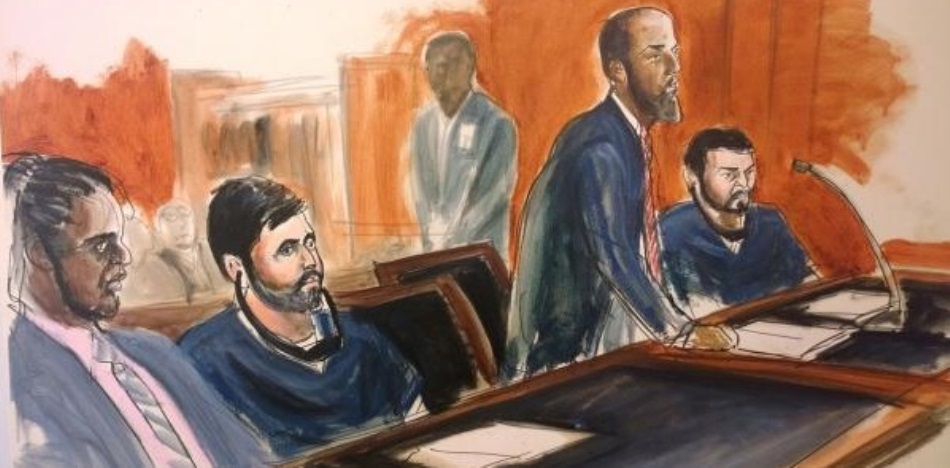 The "narco-nephews" of the presidential family in Venezuela are now alleged to be involved in two cases of murder, according to the Southern District Attorney's Office in New York.
In a report prior to the ruling, the agency has requested life imprisonment for the accused, alleging that there is sufficient evidence that the nephews of the First Lady of Venezuela, Cilia Flores, are linked to the murder of two unidentified individuals in Venezuela.
The District Attorney's office says that in recorded phone calls between Efraín Campo Flores and Franqui Flores De Freitas there is evidence of another more sinister crime.
The report states that "the prosecutor's office found photos of bodies that were dismembered by unidentified persons and linked these murders to the collection of a debt."
Defense lawyers, for their part, asked Judge Paul Crotty to dismiss these arguments, alleging they are "insufficient" and claim the prosecution has cherry-picked evidence to link their clients to these deaths.
In the 60 page defense document:
"After a close examination, these texts and photos do not come close to credibly establishing that the accused were involved in any murder. At most, they show that the defendants were aware that certain murders had occurred in Venezuela, known as a violent and dangerous place. For example, in a WhatsApp exchange of June 21, 2015, Flores explained that 'they' – like other parties – had killed someone because 'they' suspected that the victim had told them about them."
On September 12 and 13, Judge Paul Crotty will sentence Efraín Campo Flores and Franqui Flores De Freitas for conspiring to import more than 800 kilograms of cocaine into US territory.
The District Attorney's Office assures the court that both Campo Flores and Flores De Freitas meet the requirements to be sentenced to life imprisonment. The defense, however, contradicts this suggestion by arguing that the defendants qualify for the "safety valve", a drug proceeding through which an accused can get evade requirements for mandatory minimum sentencing.
To qualify, the US legal code states that: "the defendant had no prior convictions, did not use violence or credible threats that violence would be used, nor was he in possession of a firearm or any other dangerous weapon, nor persuaded another participant to do so in connection with the offense, nor did the crime result in the death of any person or cause any person to suffer a serious bodily injury, and lastly that the person in question is not a leader, organizer, administrator, or supervisor of others in the crime."
The arrest was particularly sensational because Campo Flores and Flores de Freitas were recorded discussing the destination for the proceeds of the large scale drug shipment: Celia Flores' political campaign.
Source: Diario las Americas